Currently, we are living with a global epidemic for the past two years. Although there is a vaccine, our habit of wearing masks has been attacked before by growing industries, so the Air pollution is also quite heavy. Therefore, even if you are cycling or walking, you need to wear a face mask for cycling.
In the industrial market, there are many types of face masks that are diverse not only in function but also in shape to suit each activity. Masks for outdoor, cycling, or indoor training are designed to be more breathable and moisture-wicking for exercise.
Sometimes some people are not used to wearing a mask when exercising, so they are easily tired and have difficulty breathing. But when looking back for health safety, the benefits of wearing a face mask are also prioritized. It is known that regular cyclists will absorb nine times more dust including toxic gases, dioxide, carbon dioxide, and diesel particles.
This if repeated over time will cause diseases such as damage to the tumor and respiratory system, causing acute upper respiratory tract infections, acute bronchitis and pneumonia. Inhaled asthma can lead to symptoms such as coughing, choking and difficulty breathing. Everyone, too, should take care of their own health.
To choose a face mask that fits snugly without needing to be adjusted while cycling and needs to effectively prevent your breath and glasses from fogging. To fix it, you should find soft materials that can absorb moisture such as spandex.
The easy-to-adjust ear loop structure and stiff nose bridge are factors to pay attention to. To better understand how to choose the right mask, below is some essential information to help you choose the best face mask for cycling.
1. Types of face masks for cycling
Disposable face mask for cycling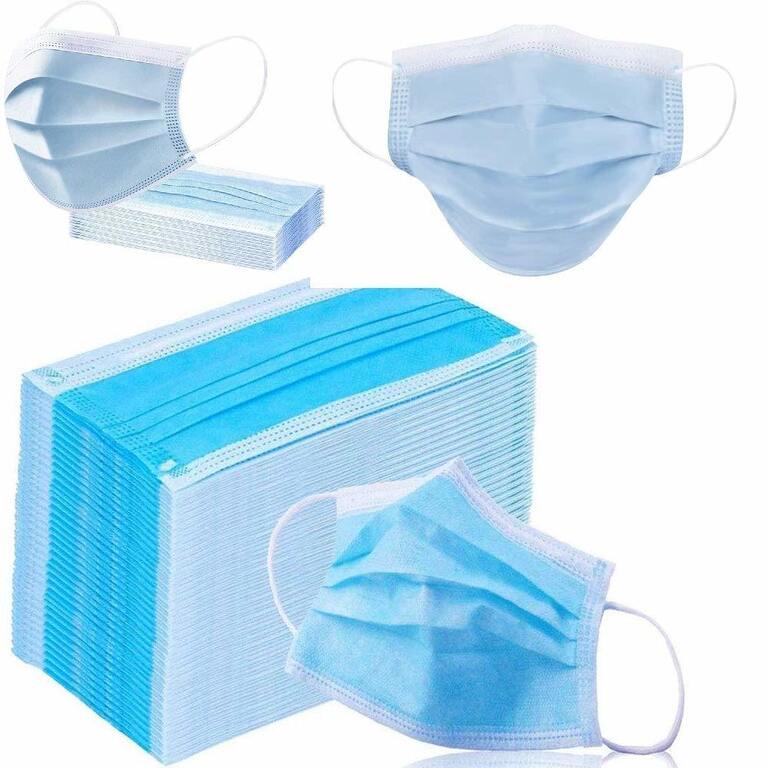 Disposable masks are used only in necessary cases, they do not usually cover the face tightly and cannot filter dust well. This type is definitely not for cycling.
Cotton face mask for cycling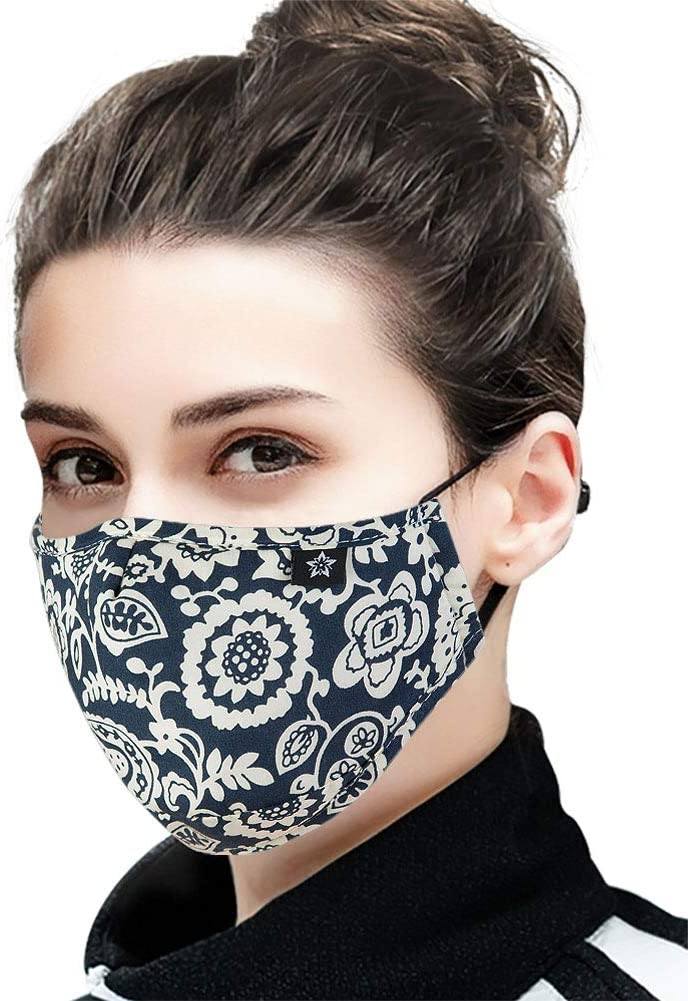 Ordinary cotton masks are cheap and reusable. This type will go with the N95 filter, but they cannot cover the face so that it feels comfortable. So whether this type has a valve or not, it is not suitable for cycling.
N95 face mask for cycling
The N95 respirator is a respirator with at least 95 percent filtration capacity along with chloride particles at 0.3 microns. Compared to other masks, they have the ability to seal the face. However, after a period of use you feel not as comfortable as before because they are fixed by two elastic bands behind the ears.
For a valveless N95 mask, it will be very difficult for the moisture trapped inside when you breathe, thereby increasing the resistance of the suction force. In general, they only partially meet the requirements of air filtration but are easy to cause breathing difficulties, so they are not suitable for cyclists.
The N95 mask with side suction valve will avoid condensation, seal the face and filter pollution effectively. Besides, you can wear it comfortably to protect your ears. But just one valve in the nose is not enough.
Sports face mask with N95 filter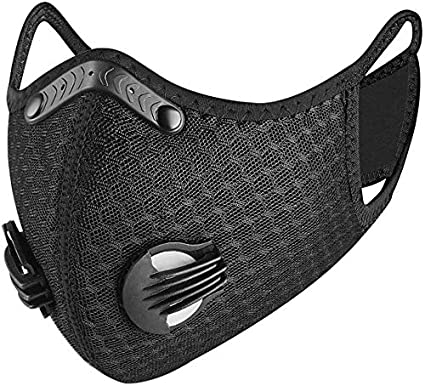 During an epidemic like this, it is essential and a priority to wear a sports mask designed for outdoor exercise and cycling.
They often incorporate two suction valves to reduce breathing resistance more effectively, and masks can fit snugly against the face and easily adjust the nose clip to an individual fit. And the N95 filter is replaceable and a PCS lasts 3 to 10 days. Moreover, the mask cover is washable and reusable.
Buff or Neck Gaiter of face mask for cycling
This tube scarf is also considered one of the popular masks. In addition to being used to cover the nose and mouth, they are also used in many cases such as hair bands, accessories.
For this style many sizes and fabrics are used. However, this type has the advantage that when in hot weather, you want to take it off, but you have to take steps from having to take off the helmet and sunglasses, then to them, which takes a lot of time. yours a lot.
On the other hand, if someone is using it for the first time, it is quite uncomfortable because the face-hugging makes the lip movements uncomfortable. Depending on the intended use, you can feel comfortable based on choosing the thick or thin materials you want.
Cloth face mask for cycling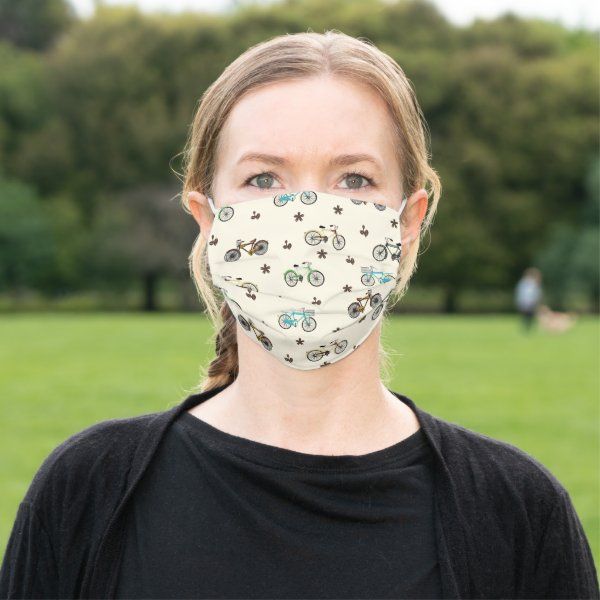 Cloth masks are very popular on the market because of the variety of shapes, sizes, materials, colors ... In particular, the ability to breathe and breathe based on the materials or filters.
Besides, the change is based on how you wear it on your face. For outdoor activities, choose a breathable polyester fabric with filters. Plus, great style for cycling and exercise
Outdoors are usually wrapped around the ears similar to surgical masks and have metal prongs to shape the bridge of the nose to the face and keep the glasses from fogging as you breathe.
Shemagh face mask for cycling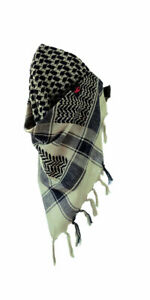 This type is like a square scarf commonly used by the Middle East and they have many functions. They are used to cover the face as a face mask when cycling. Van just needs to fold them into a triangle, then tie the ring behind the head.
You can rest assured because they include two pieces to protect your face. Besides, there are many ways to tie a scarf to increase the thickness like keffiyeh tied 4 layers. Also easy to take off.
2. Materials of face mask for cycling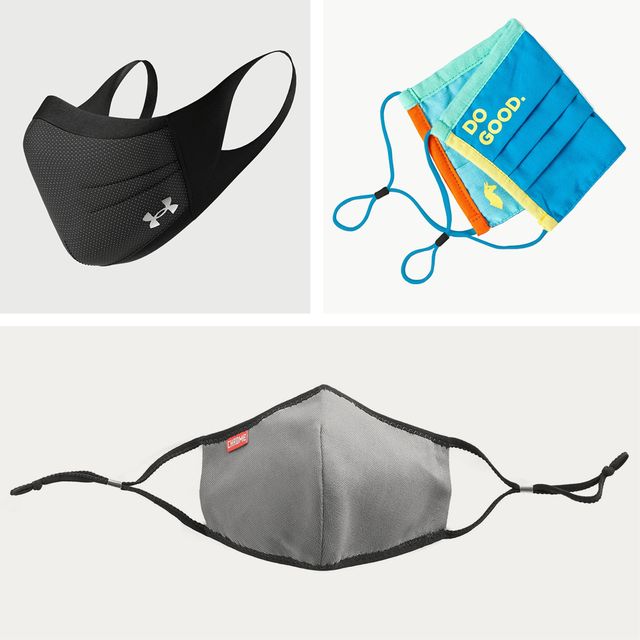 Should choose a mask made of lightweight and moisture-wicking materials to help keep the face dry. Usually, workout masks will absorb sweat well and ensure you will be able to participate in outdoor or indoor activities comfortably.
On top of that, some stretch should also be needed as this helps the mask stay flexible and stay on the face even if you move it up and down but still won't slip.
3. Fit of face mask for cycling
Whether you're jogging or cycling, a mask with a snug fit needs to be equipped. The mask will have elastic straps around the ears which are great, but you should also adjust the straps to keep the mask closer to your mouth.
In addition, there are many cape masks on the market that fit around your neck making it easy to pull them up to your mouth. On the other hand, there is a balaclava-style covering like a hood, which only needs an extra part to cover the face.
4. Certification of face mask for cycling
Some masks from brands are N95 or N99 certified. Those certificates are issued by the US government. This helps you get an idea of the percentage of airborne particulate matter the face mask can filter.
The serial number after the letter also ranks the percentage protection (N95: 95%) of particles, but you should look for one with an N99 certified design. Because you can filter out PM 2.5 particles, which are small and light, which have a strong effect on you.
5. Breathability of face mask for cycling
The breathability factor for most of the face mask products is always sought after. Thanks to the feature in the selection of breathable materials, ensuring that whether you are on a long trip or not, you will always feel a certain comfort, and never feel stuffy or breathless when the fabric over the nose and mouth. Besides, some products will have a small hole design in the front, to make breathing easier.
6. Size of face mask for cycling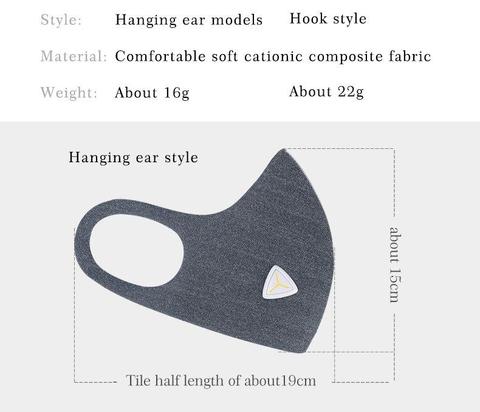 To add to the fit factor above, we've shared with you how to choose a size and some sizes when using the face mask for cycling. Most of you know that the fit element of the mask provides a comfortable feeling, creating an air-tight layer to keep out pollutants. So the balance between these two factors is very important.
In general, all face masks have a size chart to fit the volume of each person's face on the supplied brands. There are many ways to wear the face mask to suit such as headbands or ear loops which are arguably the most popular. Besides, all types of masks have nose clips to create a suitable contour for your nose. This ensures no gaps and better shielding of dust and gases.
7. Filter of face mask for cycling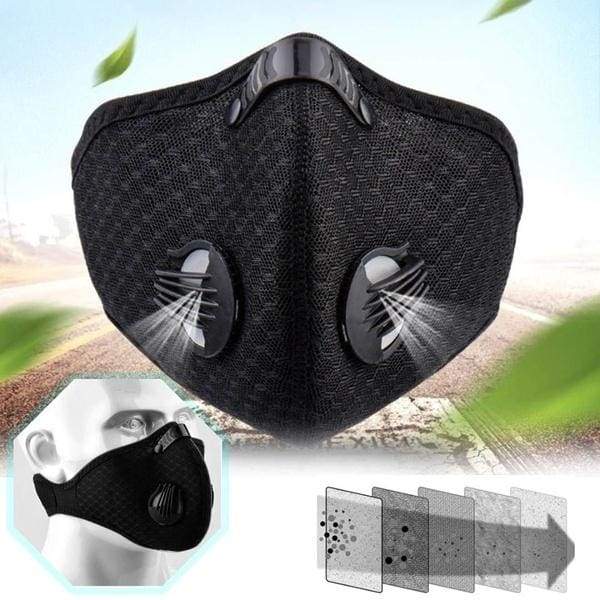 Regarding the materials that make up the face mask, there are many different types of masks, some masks are designed with the same activated carbon, and they can block dust and pollutants. However, over time this method becomes less effective.
Some face masks are equipped with a small filter, which is easily removable on top, but in the long run, it is not guaranteed of the quality of air filtration. So to fix it, boil the carbon filter in water for about five minutes, then the filter will evaporate or burn the pollutants. In this case, if the face mask does not have a removable filter, you can wash the face mask in cold filtered water.
Conclusion
Shopping now in the face mask for your cycling will support you a lot, you can use them for a long time without spending a lot of money to buy a single-use mask; They have good coverage to help you avoid environmental damage such as sunlight, dust, bacteria,....
From these they will improve your health and protect you against the harmful effects of the environment, outside impact. Gearinstant are happy to share some of the above essential information for everyone. Stay tuned! We will get back to you soon with further amazingly informative reviews!