Cycling bibs are one of the important accessories to support the cycling process. Cycling bibs are known as an outfit associated with cyclists. It is also used as a garment, where the area is in contact with the saddle;
Besides, they have bibs that support your weight on chamois. On the other hand, they will help you limit the constant rubbing of the inner leg. What's more, if you invest in a cycling bib right now, they're not only comfortable to ride, but also come with an elastic-free design. The shoulder strap hugs the bib to eliminate the phenomenon of clipping and pulling hair. To better understand the characteristics of cycling bibs, let's learn more.
1. Materials of cycling bibs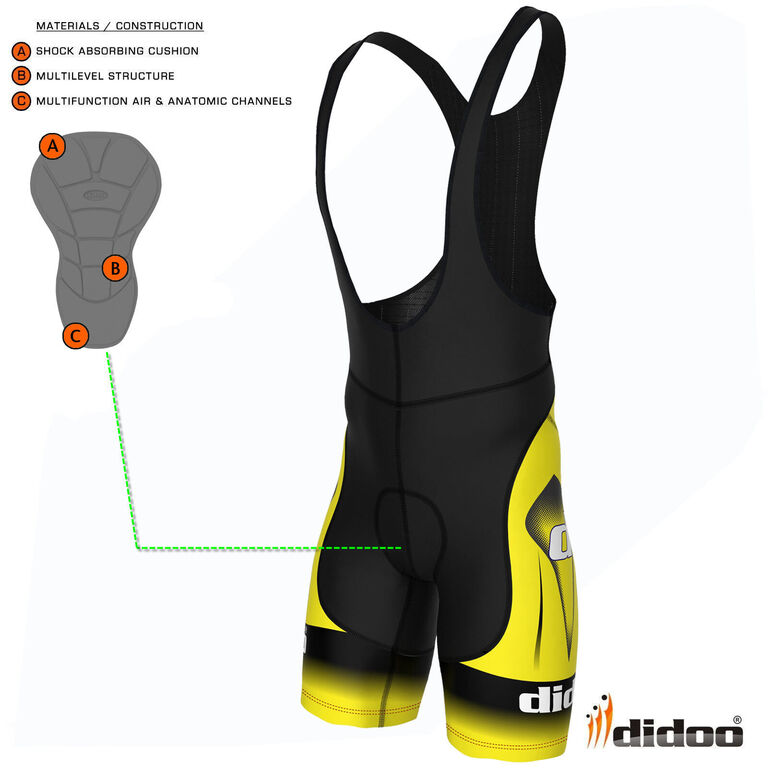 Nylon spandex or lycra is a basic material for cycling bibs. They are very stretchy and fit, but their disadvantage is that they are not breathable, so many manufacturers have combined other materials to form their own fabric blends to improve quality, absorbency , breathability and comfort.
For better quality versions add fabrics with features such as concave for aerodynamics or more compression to improve circulation. If you are a beginner, choose a fabric based on the weight or thickness of the material. Light fabrics are cooler and more breathable; while thick fabrics may be more durable.
2. Types of cycling bibs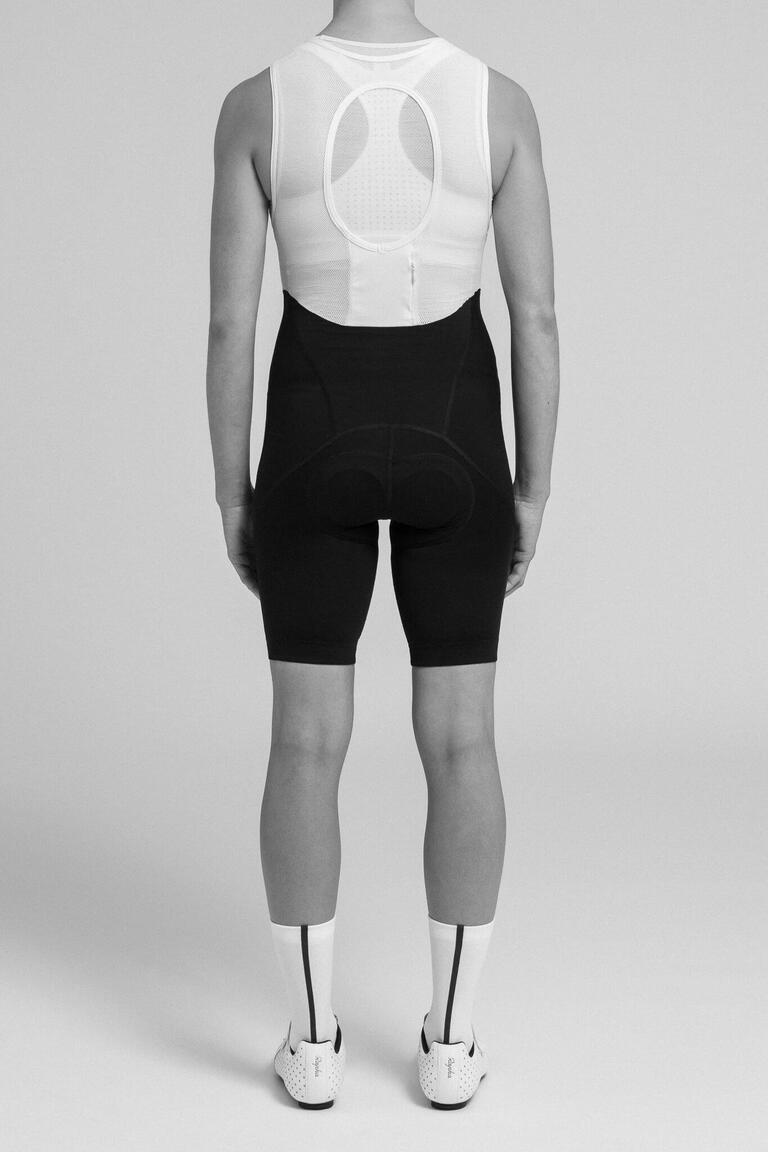 The cycling bibs will typically come in two styles:
High waisted cycling bibs
Low-waisted cycling bibs
We will base on the comfort feature to choose the right cycling bibs. Especially for women, there will often be cuts and styles depending on the company. Above all, the main difference with women's bib bib shorts is the fit and lining as they will come in different sizes and shapes, have a narrower and shorter design. While the bib straps on men's shorts pull straight up the torso. Since then, manufacturers have modified the bib straps on women's shorts, or pushed the straps to the sides, with a central strap.
On the other hand, there are still some straps that can be easily removed to make changing and putting on easier. There are many types of cycling bibs on the market, so you should consider carefully before choosing. In addition, the cycling bibs do not have a deep stretch waistband, which many manufacturers have since replaced with wide, carefully shaped waistbands to create pressure.
3. Padded insert of cycling bibs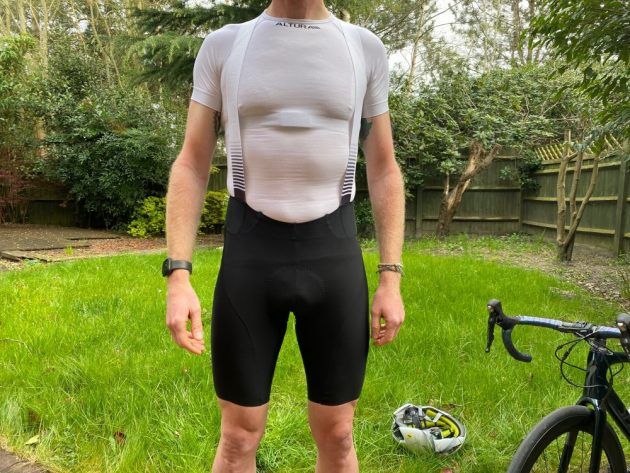 Pads are an important structural part of the inside of a cycling bib. They mainly support the foam padding between the body and the saddle. Besides, they are called pantyhose or chamois, because the earlier versions were made from genuine chamois leather. Because of the increasing demand of users, they are mostly made of synthetic materials. Product quality always goes hand in hand with price, if you invest a lot of money in the cycling bib then you will get a good pad in return.
On the other hand, they are always shaped to fit the individual body and provide cushioning where the important place where the sitting bones come into contact with the saddle. For cheap pads there is only one thick pad, while expensive pads use varying degrees of foam thickness and density to give you comfort and keep the pad thin in places. does not require much buffer contact.
Besides, do not forget to find yourself a pad with an antibacterial layer to clean. There are still some pads with grooves or holes to absorb sweat to avoid discomfort. Above all, they need a soft feel and some flex for the pad to shape the body. The pads should sit flat with the cyclist's body curves. Nowadays, many brands offer different riding trends, so you can choose a pad with multiple layers that will last long and thin pads that will be suitable for short rides.
Most of the mouthpieces will fit both men and women so you can also find the right shapes. Often they will not be the same in thickness, shape and other factors, so we encourage you to try before you buy. In addition, riding style also affects the choice of cushions.
4. Bibs strap of cycling bib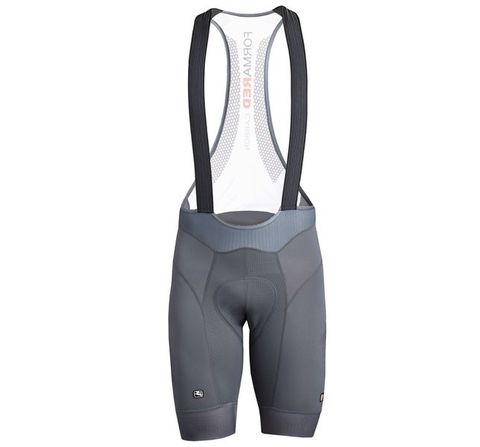 Almost the cycling short is held in place with a pair of straps that extend through. What they all have in common is that they're comfortable outside, so they need to be stretchy and wide so you can control the toilet stops without having to lean back.
Usually men's cycling shorts have wide-spaced straps, but women's cycling shorts incorporate straps in the center of their chest, along with a buckle for easy removal when going to the bathroom. In general, the back of the bib is a mesh of mesh material to support cooling for users when walking in the hot sun.
5. Grippers on cycling bib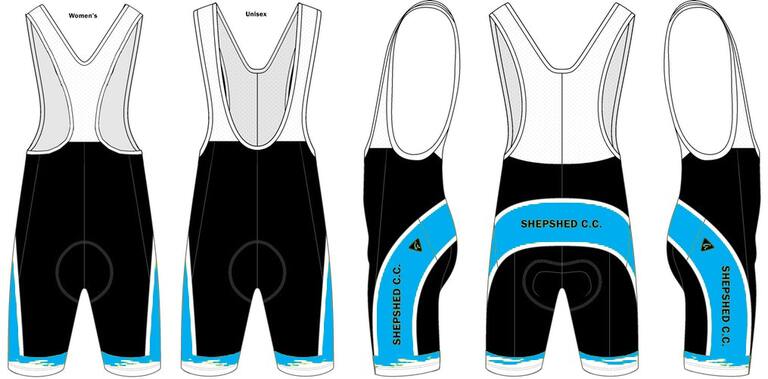 Some grippers in place on cycling shorts will help limit the exposure of your tan. In addition, they also come with popular silicone dot or adhesive tapes, which will work in conjunction with elastic patches. However, there are still some people who use wide patches with good elasticity that rely on compression to keep the foot in place. Their advantage will be comfort and less skin irritation.
6. Fit of cycling bib
Once you have selected the high or low waist, it is important to adjust the fit of the cycling bib belt. Almost like the built-in suspenders, the nylon straps provide good breathability to keep the shorts from sagging.
When you're standing, the straps hug your shoulders so when you're in the car, they loosen and keep the shorts in place. About the foot clipper, it helps part of the shorts not to show up and contributes to the wider thigh band. However, depending on the product production area, European brands are usually one to two sizes smaller than American brands.
7. Panels of cycling bibs
To make up the length of the pad, a bib that needs 8-10 or 12 pieces will usually fit better than a pair of 2 or 4. However, with new high-tech fabrics there will be fewer panels. The flat seams will also enhance the comfort of the bib no matter how high or low the product is.
8. Comfortable of cycling bibs
Because cycling bibs are all designed differently to better fit the user's body, that also directly affects comfort. In addition, the wide, flat strap doesn't dig into the shoulder blades and a good grip keeps the bib from slipping up. They are very popular with road bikers, mountain bikers, and adventure riders.
9. Other features
Based on your level of experience using the cycling bibs, you'll understand their many features, from aerodynamics to cold-weather fabrics. For the one-piece bib belt, it is easy to reduce sagging and withstand good wind.
Designed with breathable materials to ensure the body stays dry and cool. Along with the flat seams that provide an aerodynamic advantage, the stock of four-way stretch materials makes it easy to move. If you ride in cold weather, the cycling bibs should be made of fleece and waterproof fabric.
10. Season for cycling expression tights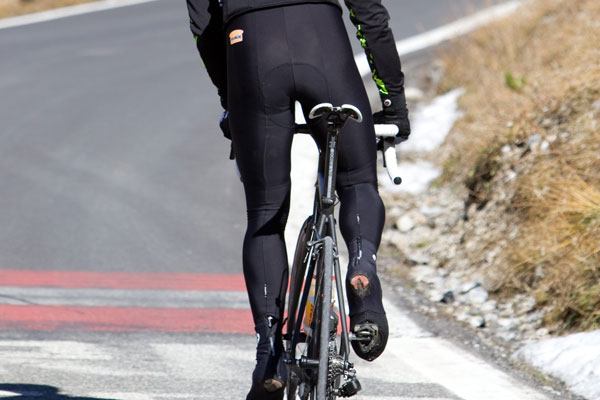 Every cycling accessory is based on at least the seasons of the year. If you specialize in cycling in the summer months, the weather is likely to be warmer. And all you need is a pair of cycling shorts or cycling bibs that are 3/4 long and made of the same Lycra material as summer shorts, and you will wear them over the knee, creating a warm and comfortable feel, without being too thick to cause overheating or affect flexibility.
If you enjoy cycling in the winter from early November to late January next year, you need a pair of tights that are long enough to cover your entire leg and are made of a thicker, insulating material. Maybe they're lined with fleece for extra warmth. However, such cycling bibs will perform worse than the rest. And they will overheat you in any cold condition, but they are not to be missed as they are one of the winter essentials.
Conclusion
Basically, the cycling bib comes in a variety and functions that not only keep you warm but also give you easy flexibility. The design of these cycling bibs is also quite unique because they will be assembled from individual pieces, based on body characteristics to create a suitable heat-retaining effect.
Anyway, before choosing any cycling bibs. You need to determine the length of time to participate, double check your bib size, quality of material and some other factors. Those are some essential information gearinstant want to share with you.