Fast and thrilling, track cycling may be a favorite among cyclists. It demands a customized bike and a high level of technical expertise. It is not for beginners. Track bikers generally agree that there's no other cycling adventure quite like it, which keeps them going back for more despite the fact that it's not easy. A few track training sessions for beginners will teach you skills that will translate well to road and mountain riding. It's the perfect complement to any endurance cyclist's training regiment.
For those fortunate enough to live near an indoor track, winter is the best time to try out velodrome. In addition to keeping you fit while you reduce your outdoor time training, a winter season of track cycling will definitely improve your fitness and analytical expertise.
1. What is track cycling ?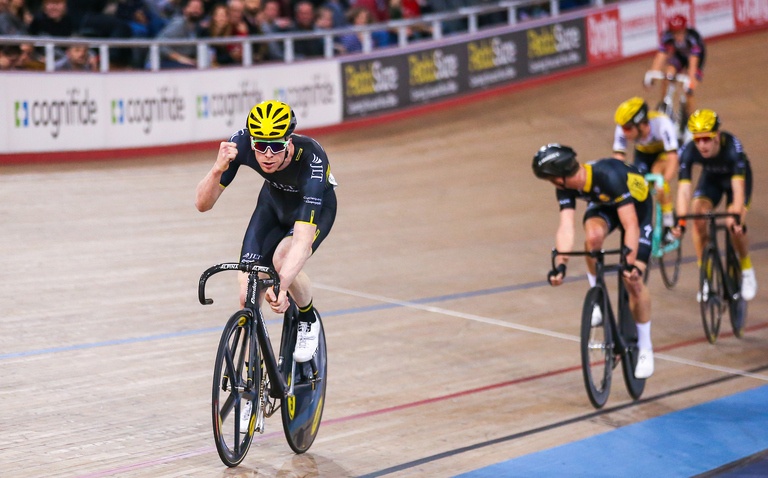 Becoming familiar with track cycling is essential before traveling to your local velodrome. Track cycling has several unique qualities that distinguish it distinct from any other cycling encounter you've had. You should be acquainted with the bike, the racetrack, the training techniques, and the rules before you start. A good rule of thumb is to ask for any bicycle-specific restrictions that may be in place at the location where you want to ride; some venues only accept track bikes, whereas others let you ride your bicycle on an amateur night.
There are plenty of places that allow you to hire one of these highly specialized bikes, so you don't have to spend a lot of money up front if this is something you want to pursue. Since all you actually need to begin cycling is a helmet and a bike gear as well as pedals and shoes, chances are that you've had most of what you need in your closet.
2. Track Cycling Bicycle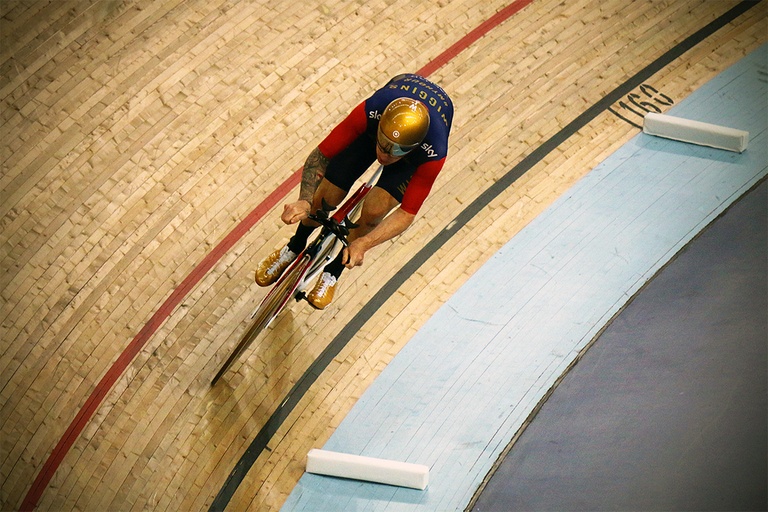 Velodrome track bicycles are designed for speed, durability, and safety. Initially, they appear to be identical to road bikes, but upon closer investigation, you'll find that each bike and its components are distinct from one another. Track bikes are designed with aerodynamics in mind, so many of the noteworthy changes either lower total weight or wind resistance.
Using aerodynamics as a guide leads in a basic bike design with only the elements and components that are absolutely needed to drive it ahead in the most effective manner possible. Track bikes feature a solitary chainring and cog, and no brake calipers or controls, so you'll have to retrain how to accelerate, cool down, and stop your bike, since you don't need gears or brakes to depend on to get you going and halt you. Fork rake is less on track bikes than on road bikes, allowing for further clearance between steep surfaces and your pedals, while the lower frame is higher on track bikes than on road bikes.
3. Track Bicycle Components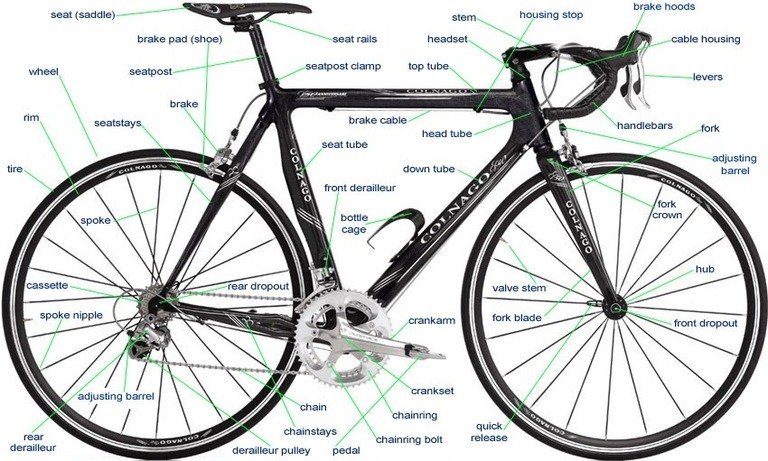 Brakes
The braking issue is something that will take some time to get used to while starting track cycling. Road bikes designed with front and rear brakes, and even beach walkers have coaster brakes as a matter of standard practice. However, track bicycles have no braking mechanism at all. No matter how scary it may sound, velodromes remain one of the most safe riding environments. The time and opportunity to practice navigating without brakes will be plenty before a race. Slowing down and halting may be accomplished in a variety of methods, which you will discover in the preparatory training sessions.
Gears

Unlike other types of bicycles that come with many speeds, track cycling bikes have a single gear, which means you only have one gear available. As opposed to changing gear sizes, track cyclists modify their cadence, which forces them to be more effective in a wide variety of cadences. It takes quite a deal of power to start it moving and accelerate it to a reasonable pace because there is only one gear and the bike is intended for rapid speeds.
A larger rear cog could be necessary until you gain strength and can keep the bike going without suffering knee pain or difficulty. Since there is no freewheel, you can't "coast" on this type of bike; in other words, your bike simply moves while your legs are pedalling. Track gears ought to be chosen before a race based on the type of event and the weather circumstances, as well as your physical fitness level.
Cranks
On a track bike, the cranks seldom need to be adjusted. Shorter people with hip or knee discomfort are more likely to need a new crank because the crank arm is excessively lengthy. It's preferable to go to a bike shop for a thorough fitting than to estimate your crank size in these instances. Run with proper gear as soon as possible and those hip and knee problems will soon be a distant memory.
Tires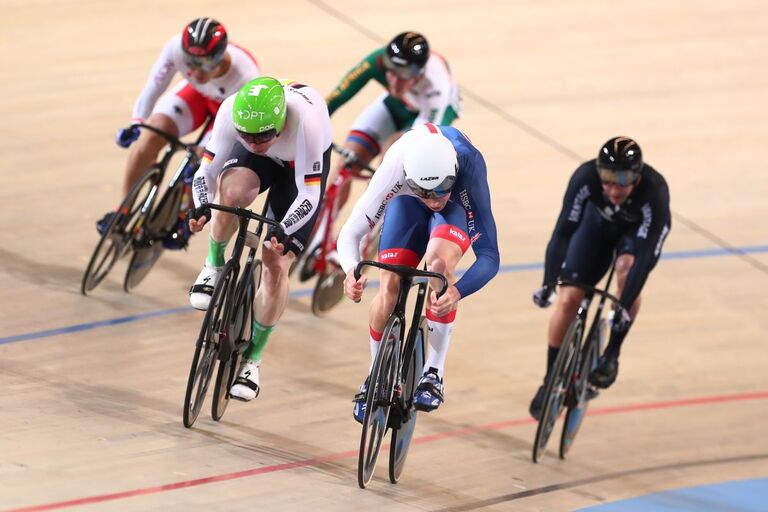 Most indoor track riders prefer tubular tires because of the clean, debris-free surface of an indoor velodrome track, which makes tire punctures very uncommon. Tubular tires consist of a single, circular component that does not have any openings which must be sealed. Because it already has a tube stitched into it, they are more lightweight. Tubular tires must be attached or glued to the rim because they lack a clinching bead, a physical characteristic that allows them to grasp the wheel.
If the lack of clincher bead bothers you, know that it really improves tire performance by reducing rolling resistance and increasing balance when running higher and lower motorcycle tires.
This type of tire is typically less costly and easier to replace than its tubular counterparts because it is a flat tire. Because they're made of two layers - the tube and the tire — they're far more secure than tubulars and require no glue. It is believed that clincher tires perform better on outdoor tracks because they overlap the tube and create an extra protective layer. Tubular tires are often used on indoor tracks.
Velodrome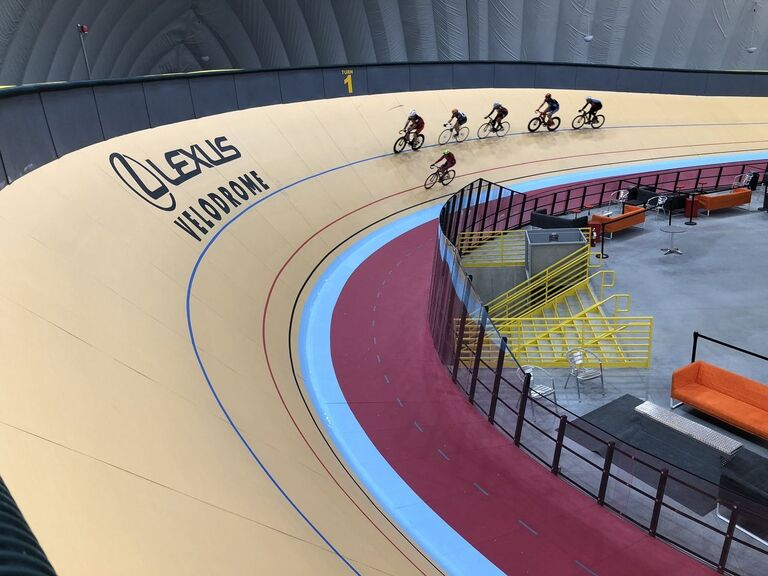 Cycling takes place in a velodrome, which is a large stadium or arena. In general, all velodromes have oval-shaped tracks with sheer banks, however there are differences across venues in terms of track size and thickness.
It can take place indoor or outdoor , and some of them are even convertible which is convenient. In addition to track length, each site has a different degree of steepness in the bank. Non-Olympic velodromes range from 150 to 500 meters in length, whereas those that meet Olympic standards must be at least 250 meters in total length.
As opposed to outdoor tracks, which often have asphalt, concrete or wood surfaces, indoor tracks are created with boards made from lumber, synthetics, or a mix of the two. It is important to carefully analyze material selection and installation in order to assure rider safety when cycling at high speeds. Warped or easily broken materials, including improperly set boards that begin to lift, impair the track's fineness and might cause an accident.
4. How It Start Track Cycling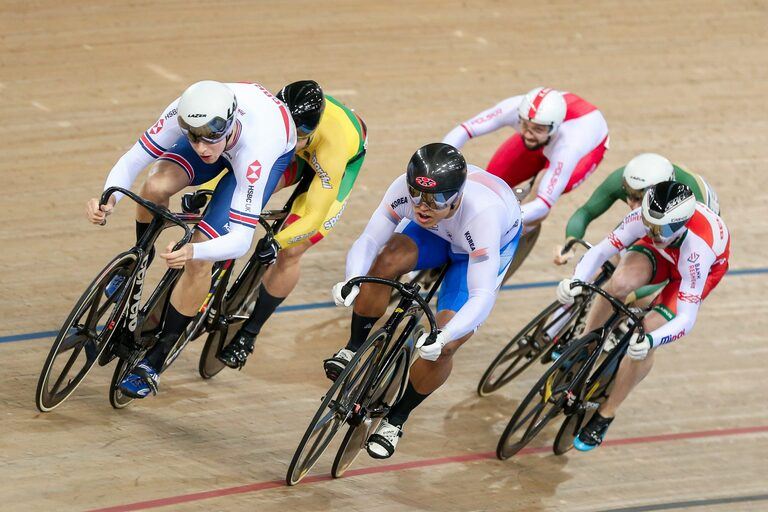 It's no secret that track cycling is highly regulated and watched. It is mandatory for new participants to take a safety training, or in some cases a series of courses, to ensure they are aware of the rules and regulations for riding on the track with others in a safe and polite way. As soon as the rider completes this criterion, they are verified as educated about track and venue laws as well as etiquette.
Training is a priority
It's time to start practicing on the track once you've passed the safety certification necessary. It may not sound fun to ride around an oval track continuously, but coaches add a number of training activities, drills, and workouts into their training sessions to keep things interesting. Participants can choose from a wide range of drills, including group or individual riding as well as sprint and endurance.
Get into the race
For many track cyclists, a good race represents the pinnacle of their sport. Sprint and endurance races are divided into two categories. Shorter distance and duration sprint events emphasize raw sprinting force and skill, rather than distance or length. Time trial and keirin are sprint competitions. These events are longer and test the endurance capacities and associated talents of riders. Individual chase, team pursuit, scratch competition, points race, madison, and omnium are all stamina races. Men and women can compete in a variety of sprint and endurance events at the same time on the track.
Conclusion
If you want to learn how to get into track cycling, nothing beats riding alongside experienced riders who can teach you. As a matter of fact, I find it quite useful to watch track racing online. There are a lot of archival track races from the World Championships and Olympics that can be viewed for free in particular. Especially for the more unique events (Keirin, Madison, Match Sprint), watching these events online can give a more accurate feel for them and help you learn more about them.