A fairly important part of fighting large fish aside from a quality fishing rod suitable for the timing and purpose of fishing, a reel that ensures the lines are not tangled, followed by the hook. However, in reality, there are thousands of hooks that differ in size, shape, and purpose for each type to be used in many different ways of fishing.
Notably, these hooks will be bait, ba ba, circle, octopus, worm and zigzag head. And it is difficult to know which hook will be commonly and commonly used in the waters, the type of fishing line, the fish they want. So how to know the features above, then please follow us. We'll share each of the features of each hook that you probably never noticed.
1. Bait hook for fishing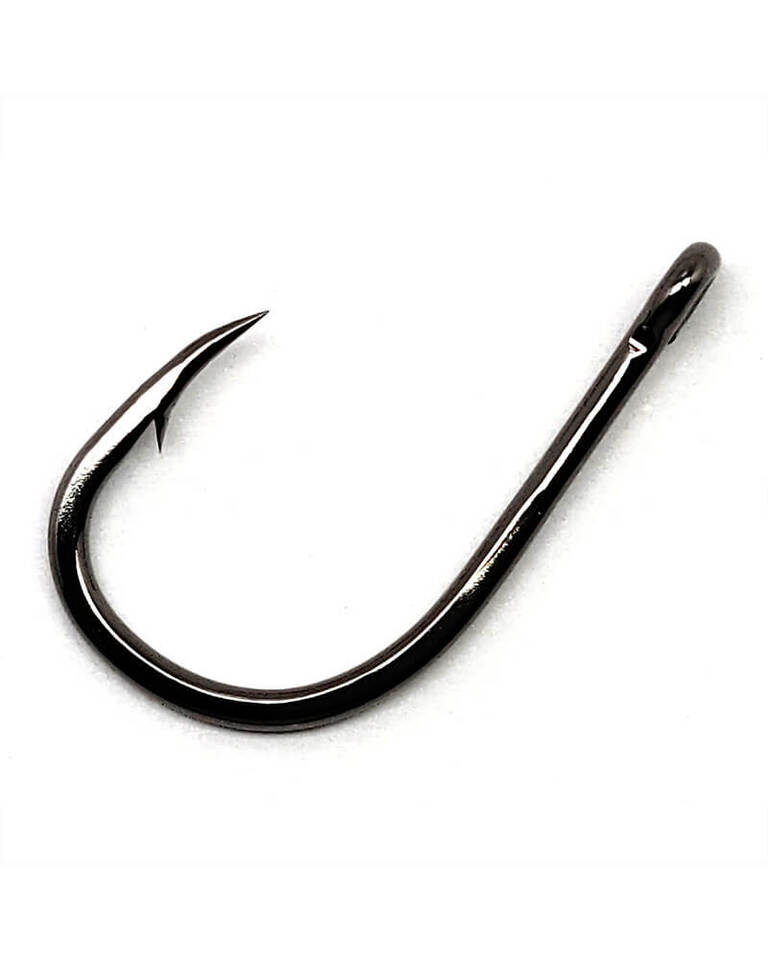 Simply because bait comes in many different sizes, lengths and characteristics, cntx has many different types of bait hooks to suit the prey you want. The bait hook usually creates additional prongs on the hilt of the hook as well as the bend area. However, the additional prongs help to keep the prey from falling on the hook like live prey like earthworms and helminths.
2. Treble hook for fishing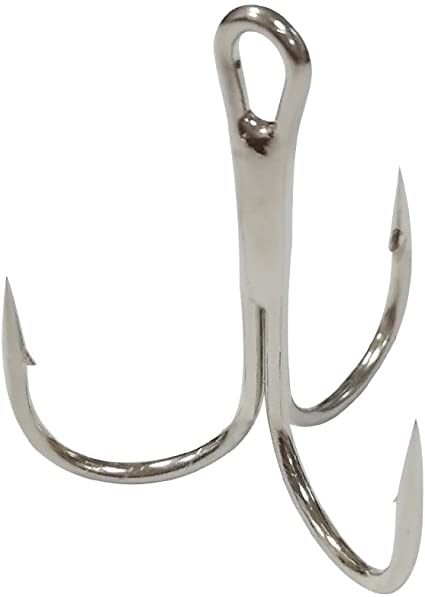 "Treble", "Triple" is understood as a hook with 3 hooks, or so called 3 bends. The function of these 3 hooks provides bite coverage for artificial bait such as crankbaits, spinners, topwater, and even for bait like trolling for Salmon, Trout, and Musky.
On the other hand, they are quite snappy and effective at holding excellent than a hook in the fish's mouth.
3. Circle hook for fishing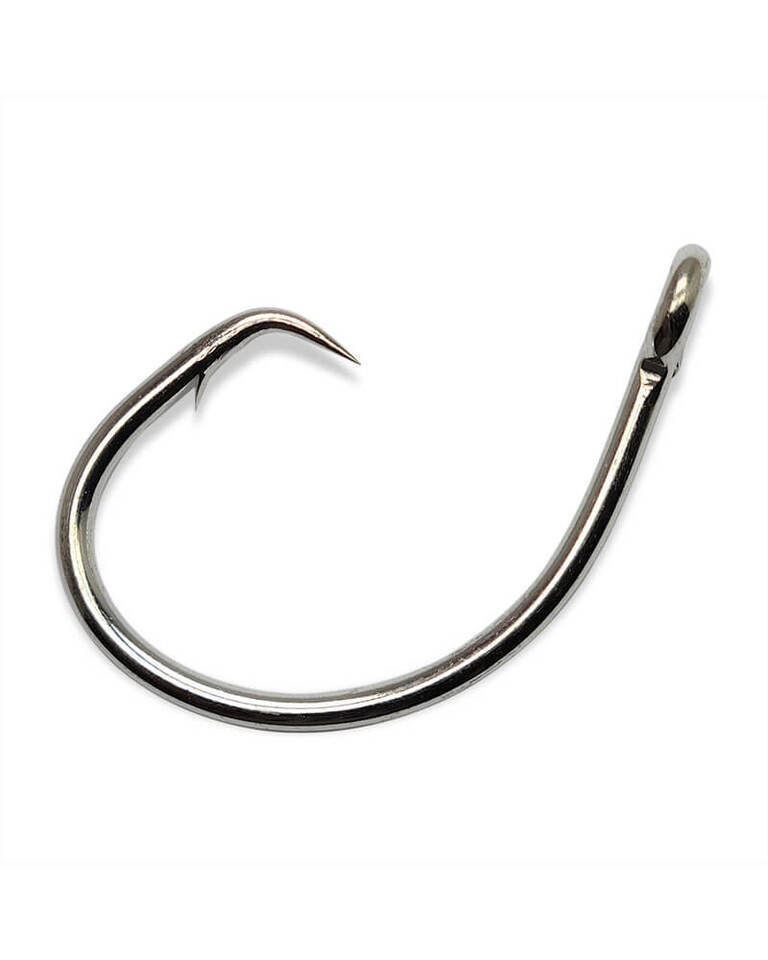 Circle hooks are quite safe for fish because they only get caught in the corner of the fish's mouth instead of deep or through the fish's throat or intestines. Because the hook is bent toward the shin, helping to block hooking into the fish.
In general, the hook in use will slide out of the fish's throat, and the prong only goes through when the hook reaches the corner of the mouth, at which point the hook creates stability on the fish.
With the original design, they are circular in shape with pointed tips. Thanks to this shape, it is often ensured that the hook point will only hook to the contact surface, usually at the corner of the fish's mouth. In particular, for circle fishing hooks, fish will be self-fishing, so there is no need for fishing hooks.
4. Octopus hook for fishing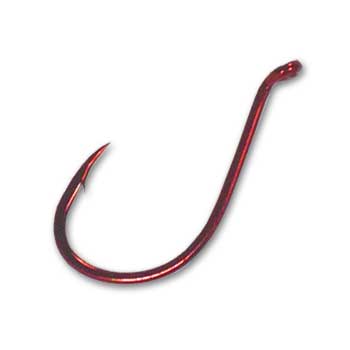 This is the type that users are very fond of, because they have a short grip with a wider lower spacing than a normal hook or J hook. But it should not be confused with the width of the opening of the octopus hook. with hooks with wide openings. Since the eye points away from the hook, it makes it easy to tie the knot of the egg ring, to keep the fibers, bait,... It is ideal to use this type of fish for small-mouthed fish like salmon, steelhead and trout. They are not suitable for large mouth fishes. So you should pay attention when choosing.
5. Siwash hook for fishing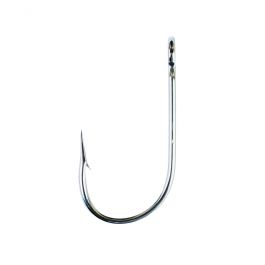 With the shape of a long hook, it is also a substitute for ba ba hook for other types of fishing bait such as spinner, spoon,... The outstanding advantage of Siwash hook is that it is not stuck in water. heavy foliage because you only deal with one hook, not three.
On the other hand, if the anglers are able to handle the technique well and professionally, reduce the risk and damage to the fish by pulling out a hook. Besides, you are also less risky because the baffle hook is also easily caught in your hands or clothes while you are fiddling with the fish.
6. Worm hook for fishing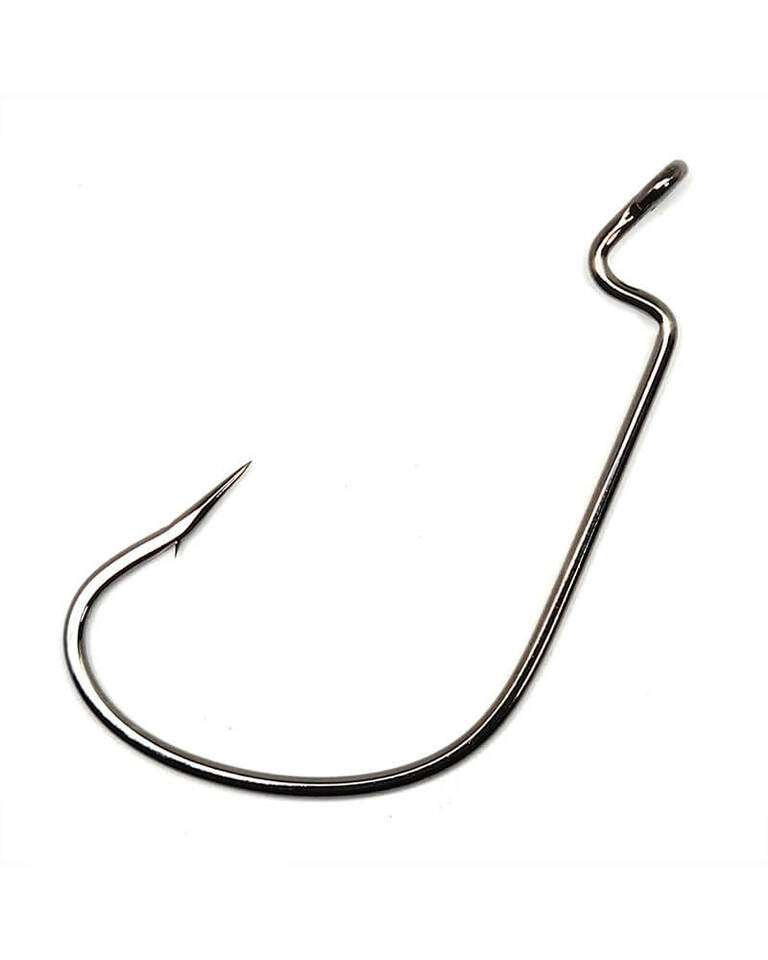 Various types of hooks can be selected based on deep hook, weight, wide spacing, ultra-wide distance, different eyes,...And this type of hook is used to have large species of bass and for other plastic primer set. In general, they have a wide gap, which helps create a space between the eyes and hook points so that they can hold worms, tubes, senkos, creatures,...in large plastic.
7. Jig hook for fishing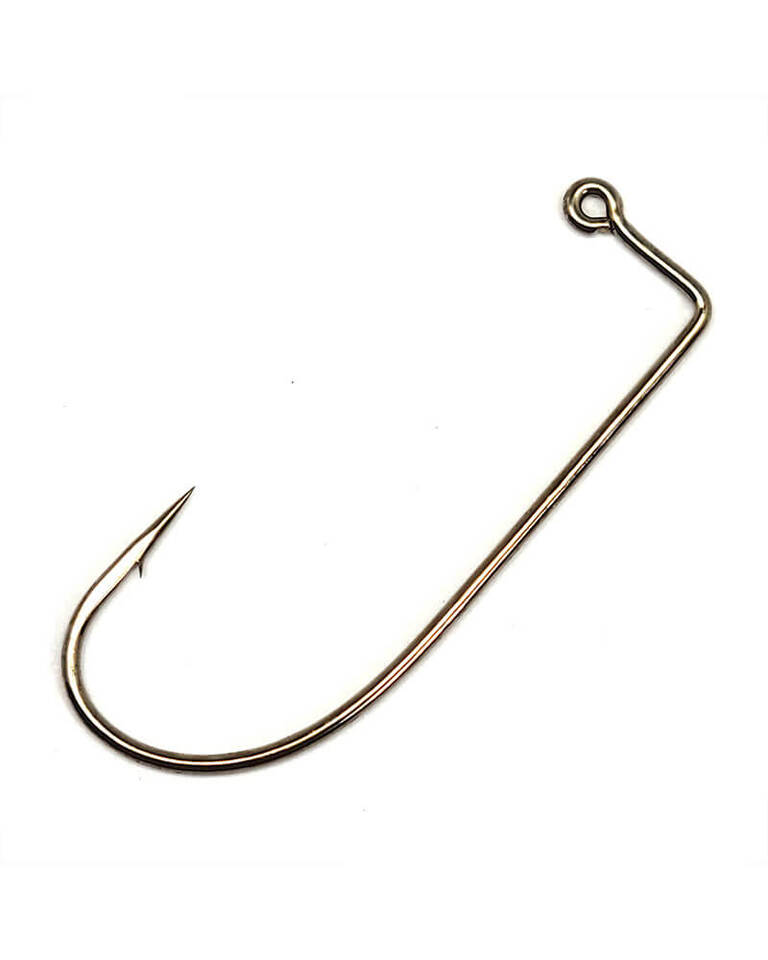 Jig hooks are used to create fasteners of weight such as round jigs, swaying brackets. Furthermore, jigs are used to feed these extra weight components into the jig, often in various ounces detailed different weights such as 1/4 oz 1/2 oz, 3/4 oz.
8. Weedness hook for fishing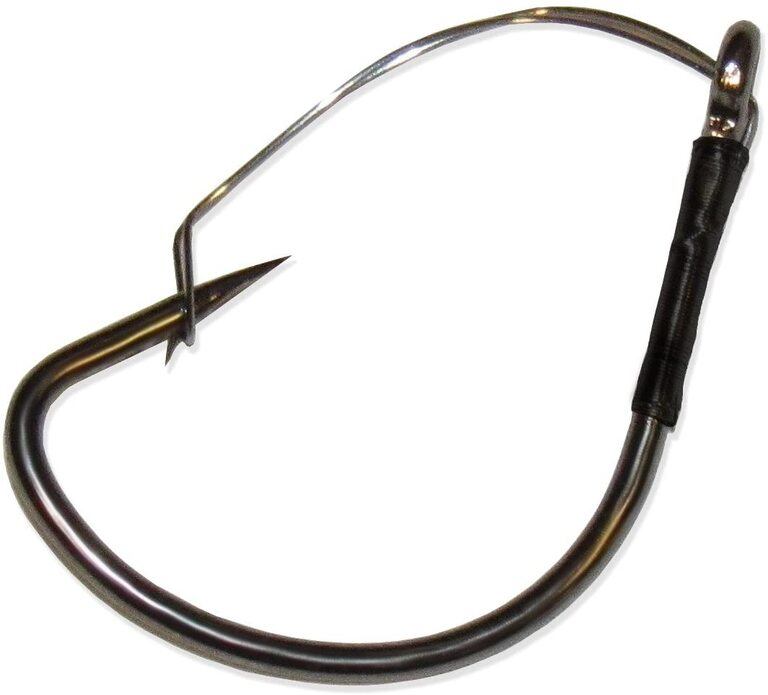 Any player all over the world knows the Bass, a big fish. However, catching them also requires professional tools and specializes in these types. And a weed-free hook is ideal. They are used in lakes and ponds, where fishing among dense vegetation. At the same time, it is gently fixed so that it will not come off when the fish bite. Furthermore, anglers often have a thin protective layer clamped in place to prevent them from pulling out half of the pond.
9. Aberdeen hook for fishing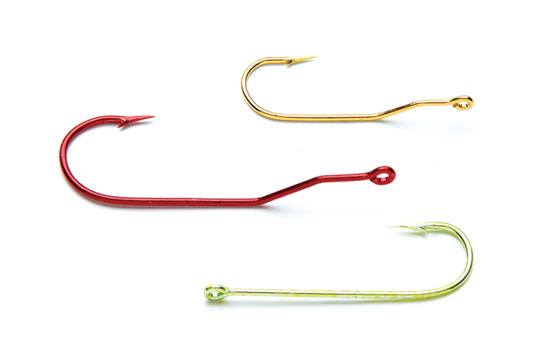 Suitable for use in salmon streams in northeastern Scotland, because Aberdeen hooks are very popular with this fishing sport. Lightweight, long-grip construction allows you to securely and effectively fix the small live bait when fishing.
10. Kahle hook for fishing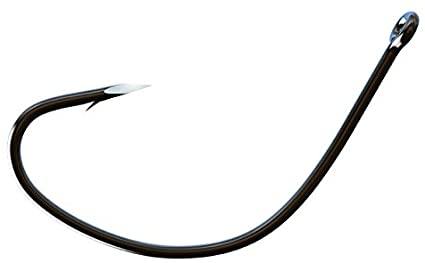 Kahle hooks are known to be located at the opposite end of Aberdeens. Because they have an ultra-wide gape and a heavy construction,
only suitable for fishing large species and difficult sentences. The kahle hook is like a circle hook, but does not curl toward the hilt, it points straight up to the eye, making it easier to place.
11. Mustad Demon circle hook for fishing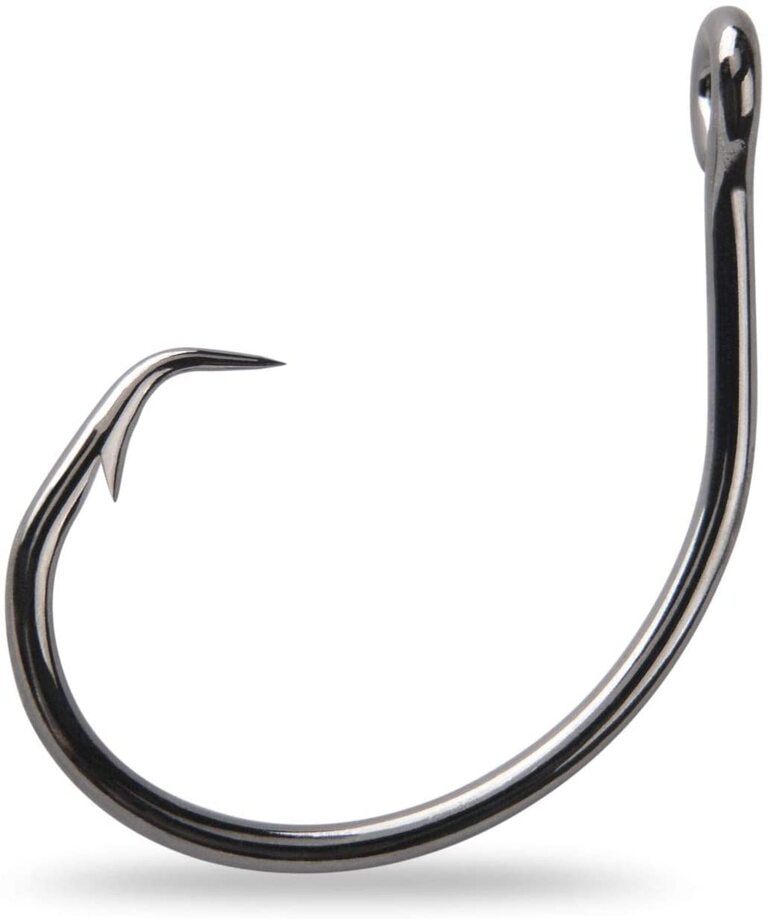 Also a round hook but for the disabled Mustad. On top of that, they have a good hook rate because they have a wide range, from there it became one of the popular hook types for tournaments. Ideal for catching large and heavy fish due to its twice as short hilt and extremely thick cord. In addition, the sharp and durable hook head can be used for a long time, and the hook is light. Specifically, designed to meet high standards for capture and drop operations. Moreover, it also has good accuracy with big fish such as shark, swordfish, tuna, marlin, marlin, dragonfish, skipjack, striped bass, halibut, halibut, amber, tuna ocean, thia fish, bluegill, catfish, sunfish.
12. Artificial luke hook for fishing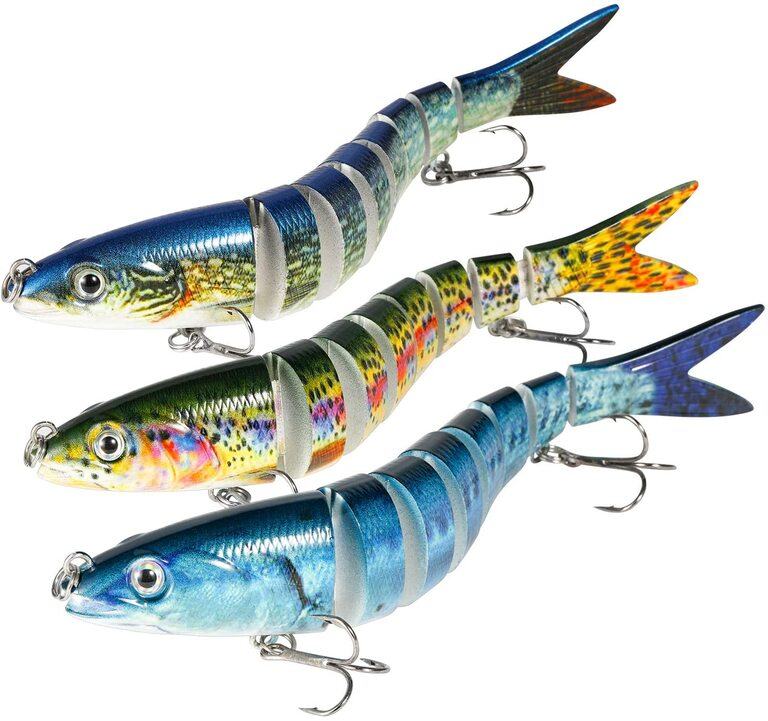 Known as an artificial lure, with a large color design. They can rotate 360 degrees to attract fish. The hook is made of high density treble hook, which can hold tension and is great for use even on seawater and freshwater.
13. Mustad ultraPoint aberdeen slow death hook for fishing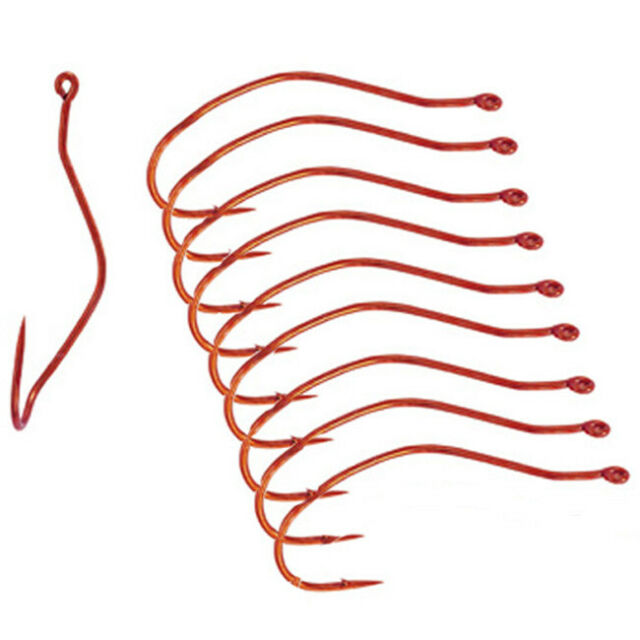 They are capable of providing faster blade penetration, passing through at slow speeds. In fact, it produces slow spinning from a special hilt, has a ring-shaped eye and an Aberdeen hook. What's more, the hook is lightweight construction, with only 20% durable metal from the Mustad. Ideal for fishing like crappie, walleye, bass, panfish and zander.
14. Egg hook for fishing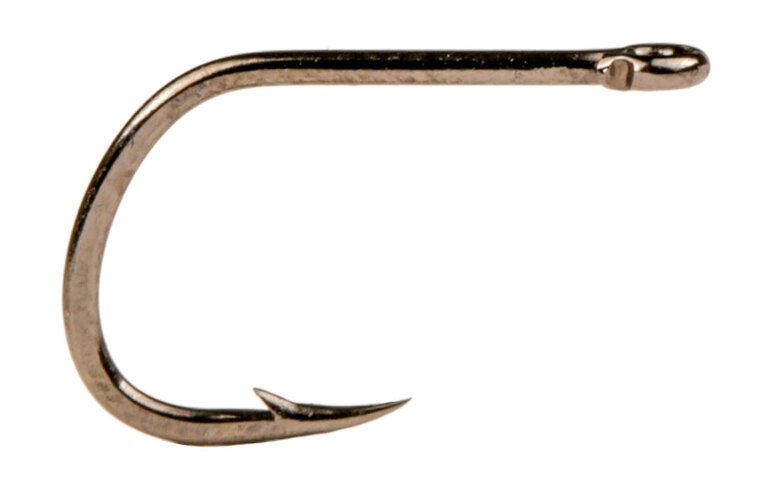 This type of hook has a short and round shank and has a wide gap between the pointed tip and the hilt, double hook. Overall, a hook with two hooks, two curves and two pointed ends.
15. Offset shank hook for fishing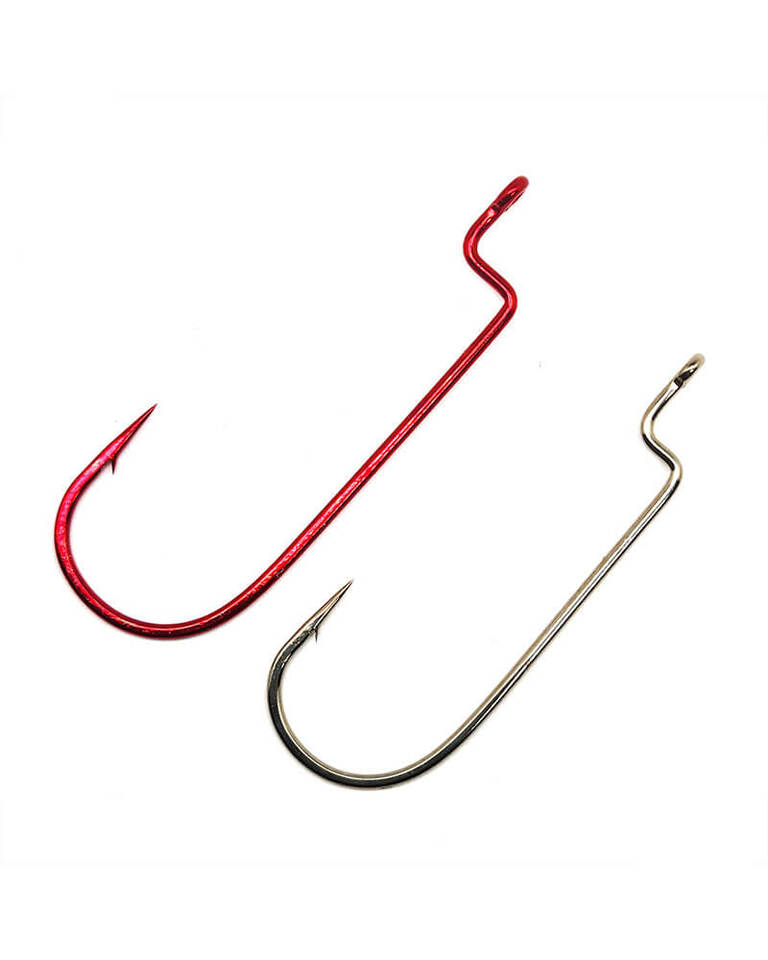 Almost identical to a traditional hook, but the shaft is bent into an L shape. Instead of the hook's eye being more straight in the air, it is directed to the side.
In general, buckles are named for their shape to have an offset shank. They are popularly used to keep plastic worms on the hook.
16. Double hook for fishing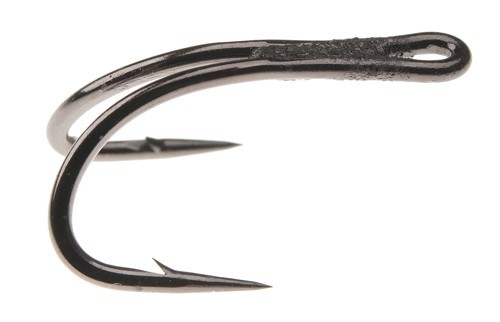 The name of the hook hook says all about the shape of the hook. They have a design of double hook that leads to two curves and two points (or "barbs").
17. Salt water hook for fishing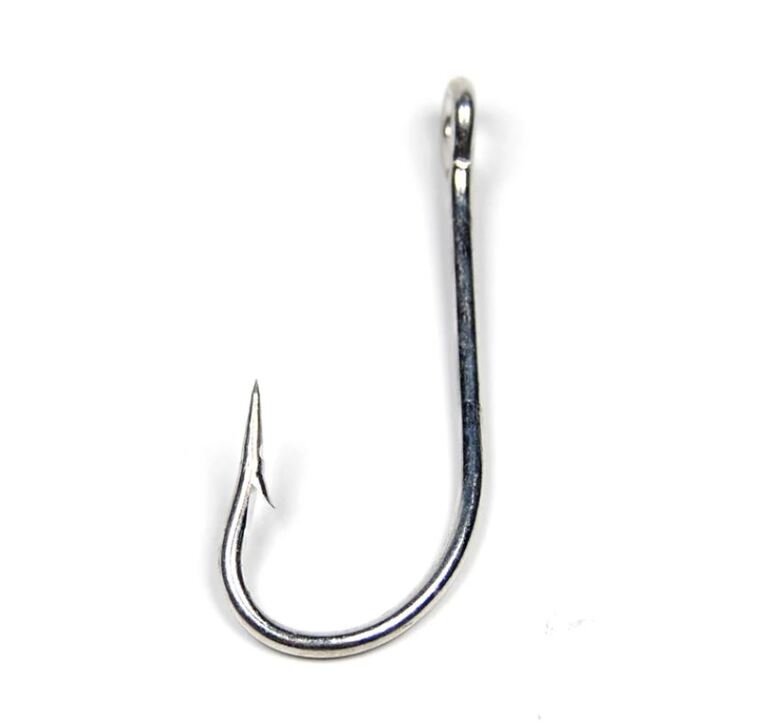 Saltwater fishing hooks are used for saltwater fishing. Made up of hard wire that is molded into long, pointed ends. In particular, they have layers corrosion resistant so that the hook can adapt to corrosive environments in salt water.
Conclusion
As noted above, fishing hooks come in a myriad of designs, sizes and strengths, and each has its own unique benefit and purpose. The hook is known to be an important part of fishing, along with the fishing rod, and reel to help you choose a good hook for your fishing trip.
Therefore, before going fishing you should choose a suitable sentence. Not only that, it should be based on the purpose you go fishing, the type of fish and where you will fish in the future. Here is a list of the hook we have listed, hope you can understand more of the other types of hook and meet your needs of buying