Bike lights are a must-have accessory for anyone who is and is about to take part in cycling. They are known to provide light and safety when you are cycling.
The time of fall and winter is known to be a difficult time for cyclists, as they must always face cold temperatures, more rain and longer darkness. Maintaining adequate lighting should be checked and considered when cycling. In fact, they not only aid in visibility in low-light conditions, but also increase your presence higher. However, you can also choose the lights to automatically turn on/off between night and day.
Besides, you also can choose some appropriate reflexes depending on the type of bike. In addition, you need to consider a number of factors such as the placement of reflectors behind the pedals, forks, handlebars or seats. Legally, rear red light and white front light when installed. The bike lights are therefore an important safety solution to secure your trips outside. To understand how to use it and some essential information, please see the breakdown of the functions below.
1. Types of bike lights
1.1 See bike light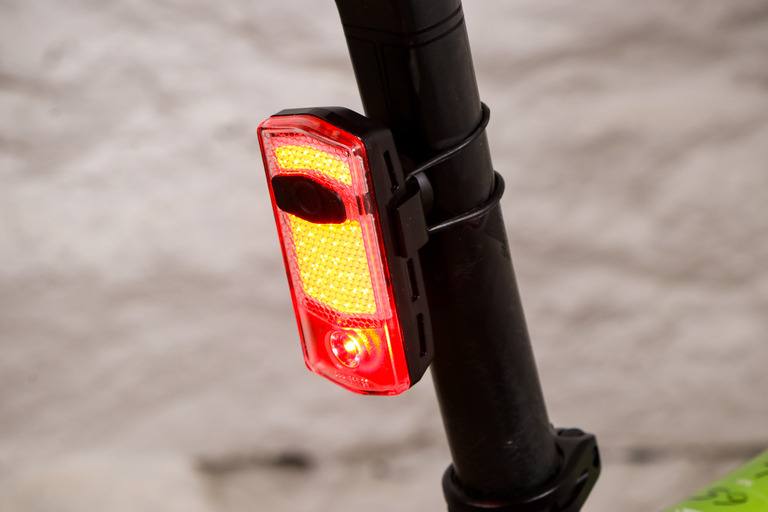 This type of light allows you to see places where there is a lack of strong light. When you're moving out of town or city on poorly lit roads, you need a strong front light. This helps you see any potholes or debris in the road ahead to react. Besides, this type can help you see other road users, but going against strong light can often be larger and bulky, and battery life is short. In addition, poorly designed or purposefully mounted lights can be so bright that they dazzle other participants. So an important factor to pay attention to is the brightness that the accessory provides.
1.2 Be seen light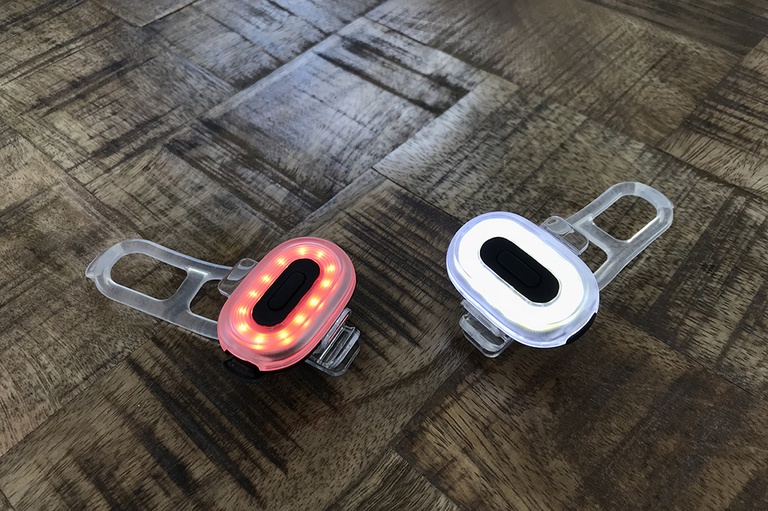 The main purpose of this light is so that other road users can see you clearly. If you ride in the city, you can easily locate where you are from the street light. It is important to check that your lights allow for front and rear visibility. Therefore, you should ride with white lights in front and red lights behind.
1.3 Side bike light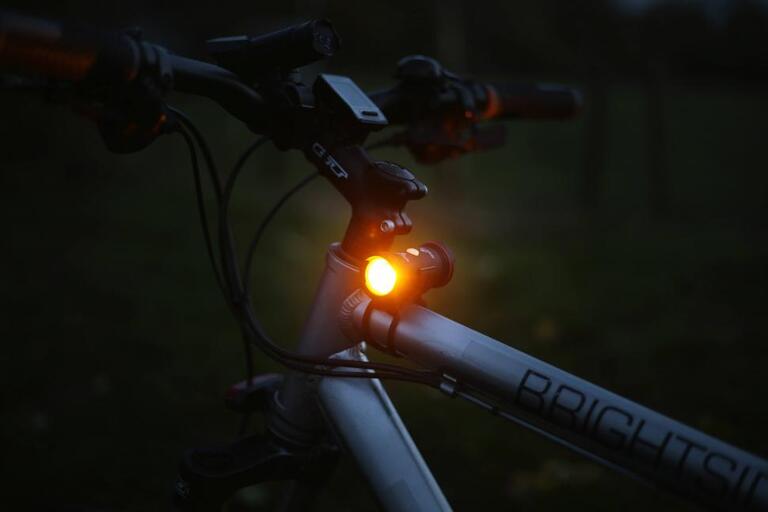 Side display should be considered quite important with bicycles. For urban settings, vehicles are coming from many different directions and you need to be visible to the side at intersections. You can order them for your bike to attach to the frame. Alternatively, you can attach it to the wheel and light it up when the tire rotates. But the good quality front and rear lights also provide visibility from the side. Therefore, you can also view on production packages with 180 degree visibility as the rear burner has 180 degree visibility to see from the side.exi cem xers
1.4 Flashing bike light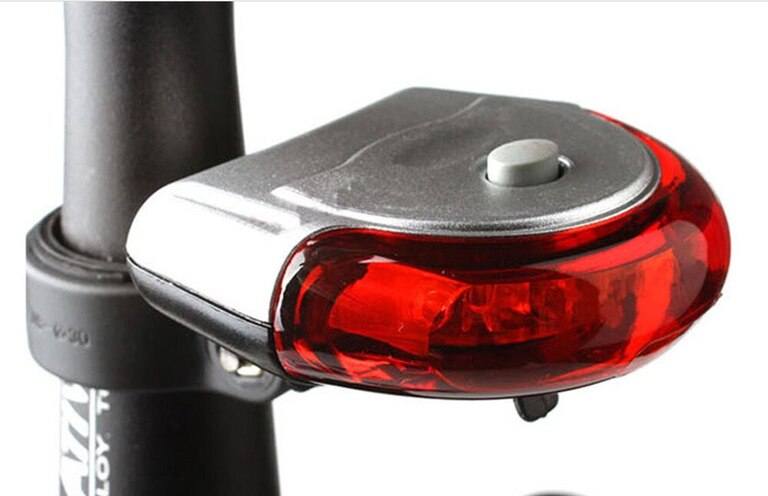 Bicycle strobe lights are a pretty common choice these days, each with different blinking patterns, but they all work on flash to help attract the eyes of other road users and help you when found out. Besides, you can choose to flash during the day or at night. However, some argue that the flashing lights when driving make it difficult to check how far away, so at night it is advisable to combine a stabilizer light with a secondary strobe light like on a bag or helmet. In particular, it is advisable to check the legality of flashing lights in the country or territory where you live.
1.5 Laser bike light
For this type, a laser will be used to project the image onto the road and Beryl Laserlight is known for being the original bike light with a laser beam. The light will combine a white front light and a green bicycle laser beam on the road ahead to illuminate blind spots, providing greater identification and awareness to cyclists on the road.
1.6 Helmet bike light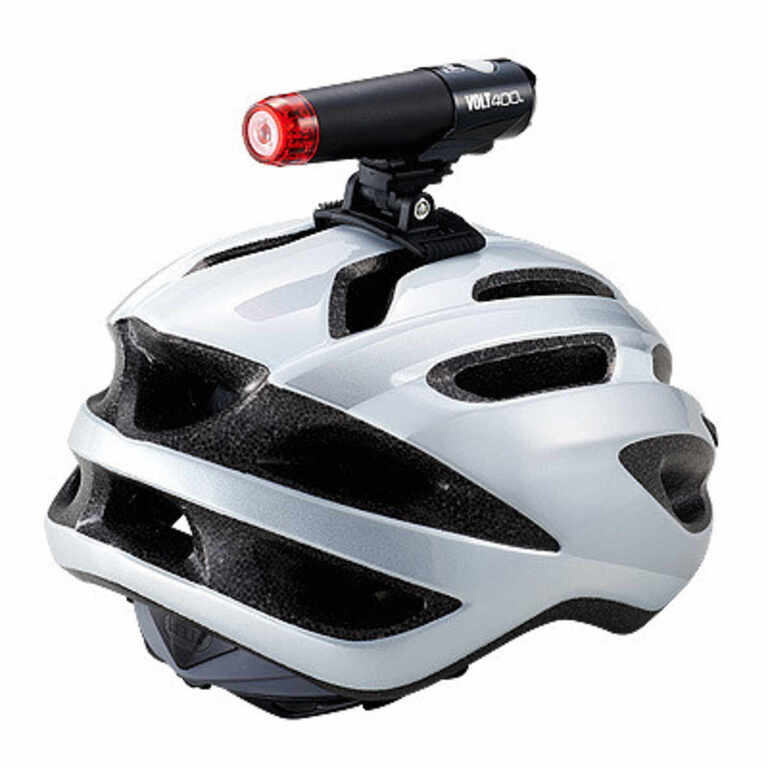 Helmet lights are usually small, lightweight lights designed to shine on the front, top, or back of the helmet. In addition, these lights provide a secondary point of view close to the driver's eye level and help them discern head movement. We encourage you to use helmet lights in addition to the main bike light.
1.7 Daytime bike light
Some people tend to only need bike lights at night when it's dark, but they rarely mention that using lights during the day also improves visibility. With daytime flash mode lights like Laserlight Core will turn on very bright flash mode to attract the driver's eyes. Daytime flash modes are brighter than flash modes designed for nighttime use, which is why they need to be larger to be effective. Instead of
you often see high-low-high light chains, the lights use on-off-on.
2. Types of using lights
In addition to choosing the right lights for your bike and your commute, the right lights are also quite important.
LED: high lamp durability and good energy distribution. In addition, they have many different levels of brightness so that they can adjust themselves to suit the road.
Lumens: known as a unit of measurement for the brightness of light to the human eye. As they are measured at a certain distance and describe only the light intensity of the illuminated unit. In which, the lumen levels are determined as follows:
0 - 500 lumens: suitable for urban cycling in low light and close-up road lighting. You can see the traffic.
500-2000 lumens: used for night driving, rural roads, lack of light to ensure your safety. However, if there are more lumens, two batteries will be consumed more. Therefore, the time to use moringa is only within an hour.
2000 lumens: high power and off-road use only. In addition, usually equipped with an external battery to allow longer runtime and wider light beam.
Lux: measures light intensity over an area and mainly measures in ranges from 1-10 meters. In fact, if the lumen is measured in constant light, the larger the surface area, the less lux it cannot provide well.
Light pattern: you go on a street lighted path, you can equip your bike with a narrow focal length front light beam. If traveling on darker roads, wide beams are preferred because they have good peripheral vision. There are many types of chandeliers on the market, so read carefully the information and check the product.
3. Batteries of bike light