Running, hiking, cycling, and etc are some of the most encouraging sports to take up when you want to improve health conditions and flexibility. During the COVID-19 pandemic, the urge to improve and maintain a good health condition is getting greater for everyone.
It appears to us that whichever sport you participate in, will be best with the right devices and accessories. Speaking of accessories, in these upcoming lines, we would focus more on running ones, specifically running armbands, their benefits, and how to wear them.
What Is A Running Armband?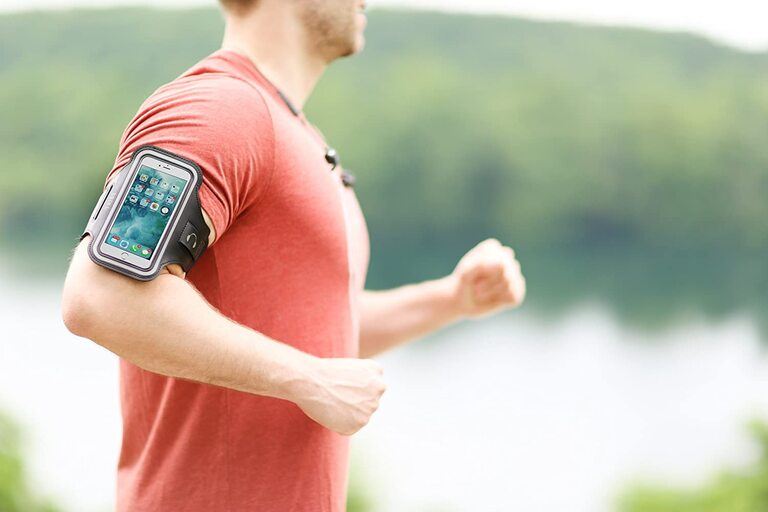 Running has become more popular with people of all age ranges since we are in the situation of pandemic COVID-19. The spreading of this disease makes gyms and social contact seem impossible to go back where they used to be. However, the gym's closing is not the end of the world. What matters the most is we take care of ourselves and train for a healthier and more flexible physical.
Therefore, it is time we work out outside the gym. It's not the end of the world either. We see this as a chance to change your workout environment and find your new motivation as well as routine.
When running, you barely need any device, but as we have mentioned, it is best that a sport comes with the right accessories. For running, to enable the best experience you will need some attachments, including an armband, compressor socks, a pair of shoes, comfortable clothes, and the essentials (phone, credit card, etc).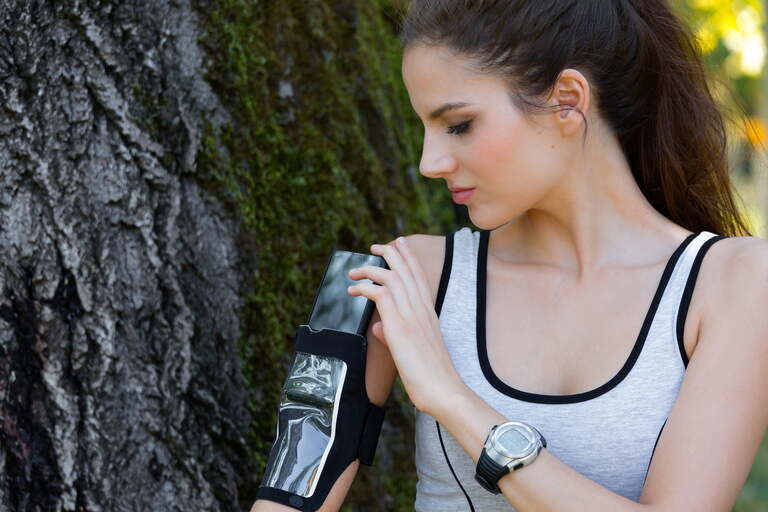 Headphones are encouraged if you think you can perform better on your favorite music list. Each person will determine their essentials throughout the run. The advice we have got is the less the better. The last thing you would wish after an exhausting run is having to carry home a lot of stuff.
If you have not clarified the term "armband", here is our explanation. A running armband or a phone holder is a necessary item for both runners and gymers. It will help you to carry your phone while running, which can contribute to a more effective workout because you don't have to worry about your phone falling out or driving your attention to it. Armbands can be found and purchased from numerous providers worldwide with diverse styles and colors. Runners can select the most suitable armband for their personality and demands of function.
How To Wear A Running Armband?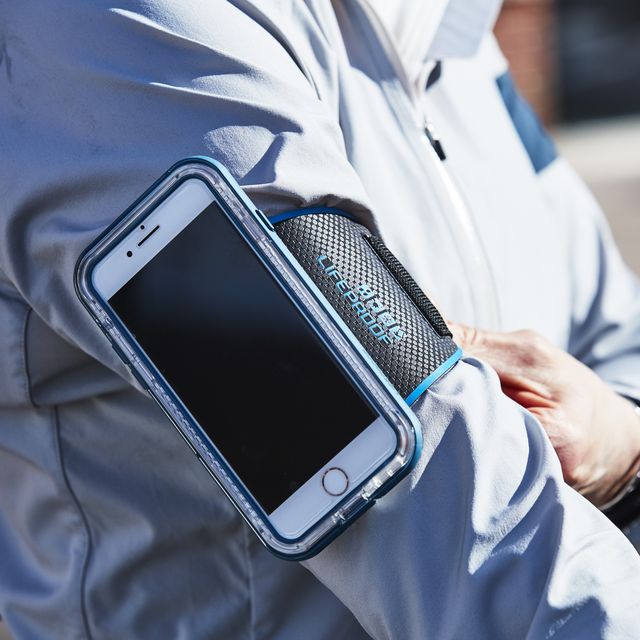 Once you have purchased an armband for running, it is not hard at all to wear. As you purchase a running armband from any provider, you will see that there is a pocket (one or two depending on the manufacturer) and a surrounding strap.
Running armbands can have one large pocket and another smaller one. The large pocket, which often features a clear touch-screen covering, is for your phone. The additional pocket is for your cards or cash if necessary. Some makers only feature their armbands with one pocket instead of two. But we don't think it is such a big deal.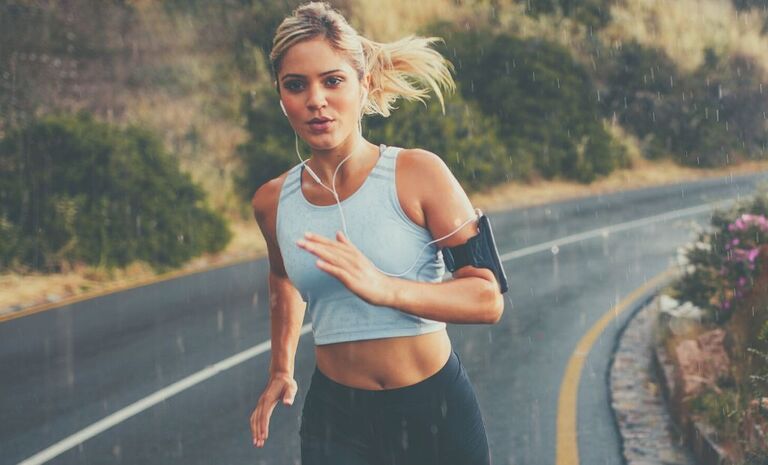 Now that you have set up your phone properly, it is time to place the armband and tighten it. In this step, many people send us the question of where they should place the running armband. We would suggest your biceps are the best location for running armbands. It is more comfortable for running than the wrist. Some runners place the armbands in their wrists, and we think it is fine to do so. The armband should be located where it makes you feel most comfortable.
The next and also the last thing you have to do is to tighten the armband so that it will not get loose throughout the entire workout. Since you may run a long distance, make sure it will not fall off or cause your upper arm stress and block the blood circulation process. We all don't expect pain in our upper arms after a long run. Hence, try on some tightening levels first before you start your run.
Are Armbands Really Beneficial?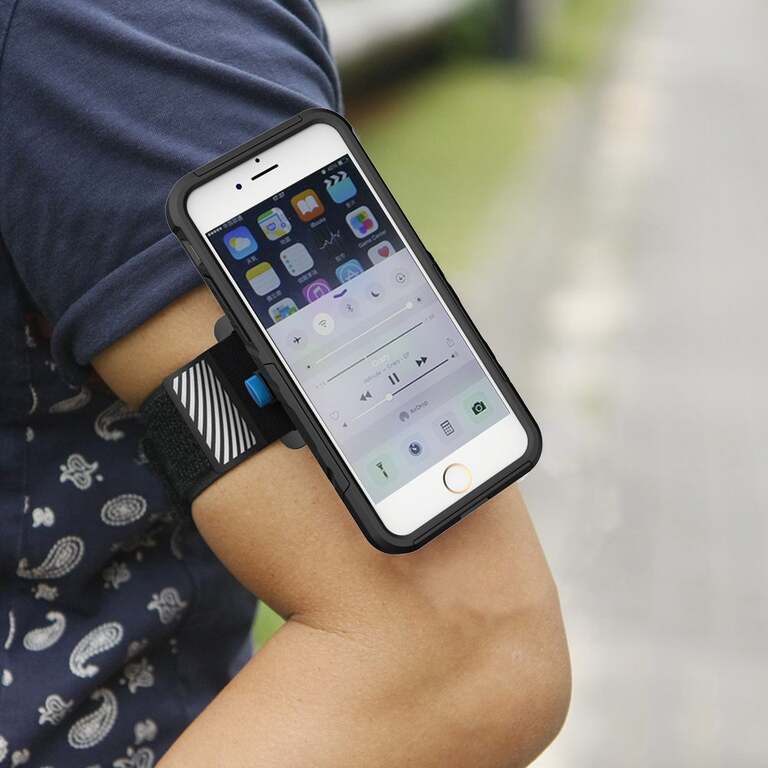 From our perspective, we really think the running armband is beneficial for your performance. It is one suitable and should-have item. However, it is a should-have not a must-have. Therefore, if you haven't got an armband, your performance is still unaffected. But if possible, an accessory will not hurt anyone.
So are armbands really beneficial? Yes, they are. The first benefit of running armbands is that they can hold your phone. The phone-holding function is helpful under any circumstances. Some people want to see how far or how many calories they have burnt right after their running, they can just check on their phone apps when the work is done.
The phone-holding will guarantee that your phone cannot slip or fall out like it used to. Putting the phone in your pockets can get you to face the risk of being pocket-picked during your running.
Another advantage of having a running armband is that you won't miss any important call because your phone is now attached to you even while you're running. Many busy runners would take that for any day. There are some important calls from your boss or families you must not miss. We guess this is the reason why people come up with the armband solution.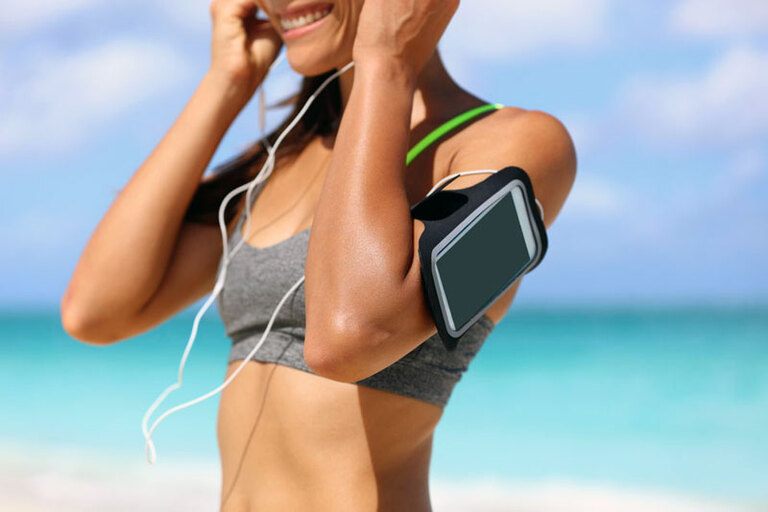 However, the case is that armbands barely have an additional function. That's why their other name is phone-holder. One more benefit you will have if purchasing the running armband is the lightweight. Nonetheless, this does not count much. It is because people tend to bring as little stuff as possible. The lightweight would be beneficial while you do hiking, cycling, or running. But it is not applied to the gym.
Armbands VS Belts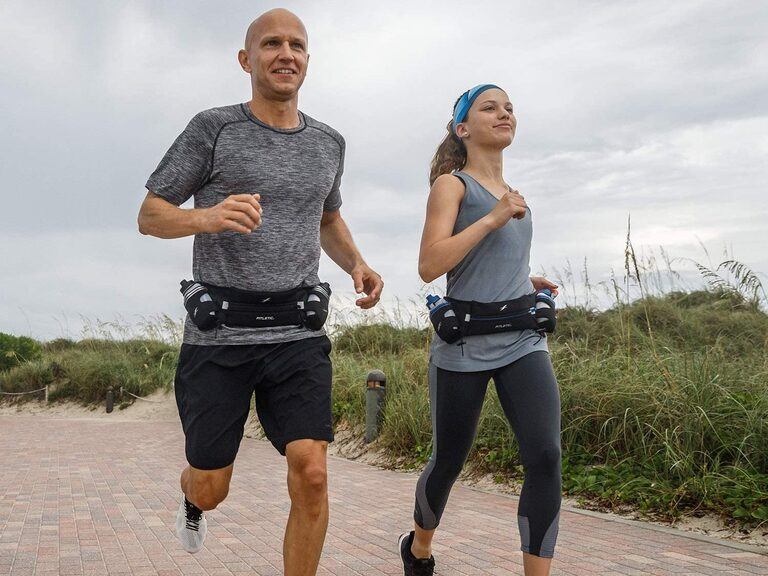 Before going into the detailed comparison, let's check out what a belt is. A belt is quite similar to an armband. But the major difference between these two is the capacity and the location. Belts have a greater capacity than armbands. They can hold your smartphones, cards, and many other items for your running. The location they are placed is around the waist while armbands are on your upper arm.
Armbands VS Belts - some people would go for the belt because belts can contain much more than armbands. They literally have the same function, but the belt is more superior at this point.
But in terms of running only, many people will go for the armband. They are much more lightweight than belts. Armbands also offer more freedom and less pressure on your body while moving. Belts, though contain a lot of stuff for your running, but are more inconvenient, especially in the long run. We would say that for runners, a running armband will suit you better than a belt.
Conclusion
We would put our final thoughts here. The running armband is a nice item to have if you want to carry your phone around. We would not say it is the top essential accessory, but it is a should-have. As you wear an armband, the vital factor to pay attention to is the tightening level. Get yourself a nice comfy but not loose mode. You are free to adjust it before the run. That's all the information.