A running belt is definitely not a strange item for people who do the daily workout. Running belts are highly recommendable for both gymers and non-gymers due to their massive support throughout the process.
Running belts are often mistaken for their function that they can only apply to run. However, it is not the case. In the upcoming sections, we would be clarifying this supporting tool in terms of what it is for and how it can be beneficial for you, along with several tips for belt users.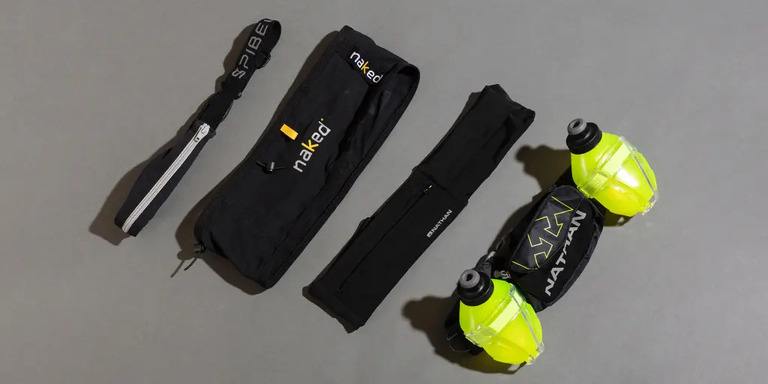 What Is A Running Belt?
Before going into any other perspective, we would first give a brief explanation about running belts, in case you haven't known about it. A running belt is a synthetic waist-style item. It is worn as you do your daily workout, which includes running or hitting the gym.
As we have mentioned, it is applicable for both gymers and non-gymers, because this belt functions as a supporting tool, assisting you to carry your personal stuff, such as phones or water bottles. The capacity for each belt varies from one another. There are also types of suitable belts for different purposes.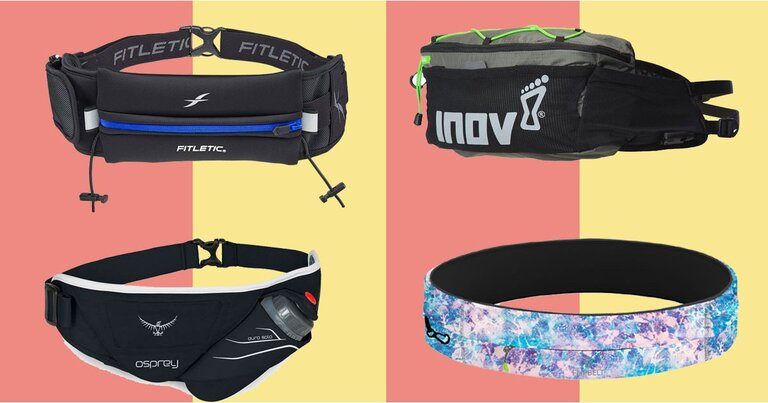 For instance, if you emphasize capacity, you can easily find one serving that demand. Or else, if you tend to bring light stuff such as mobile phones or headphones only, there are available belts with lower capacity but greater portability, which can be ideal for people who do running. In our viewpoint, an ideal workout would only consist of the necessities. Therefore, consider carefully what you would take with you when you exercise.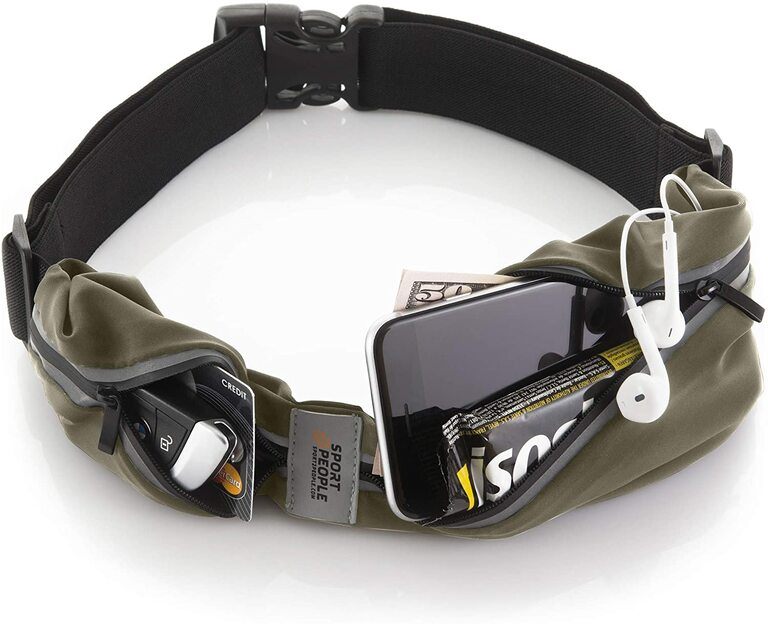 Benefits Of Running Belts
Now we would come to the benefits that a running belt can offer you, practically. We are going to mention all the reasons why you should purchase one running belt. However, this item is still a should-have to us, not a must-have. But it is always advisable to have a running belt if you do work out daily.
They are practical
First and foremost, belts are realistic supporters if you work out on a daily basis, this should definitely be added to your shopping cart. Before we go into details about how functional it is, let's talk about its affordability.
For less than 20 bucks, you can already own a running belt of excellent quality. The expense spent on this item is not remarkable at all, especially not for its lifespan. A running belt can last for years, even in the harshest weather conditions. They are made for such purposes.
Their functions are not exaggerated either. They are created to carry your personal necessities, including phones, headphones, and water. They are added to secure pockets for workouts. Hence, there should not be any concern about this aspect.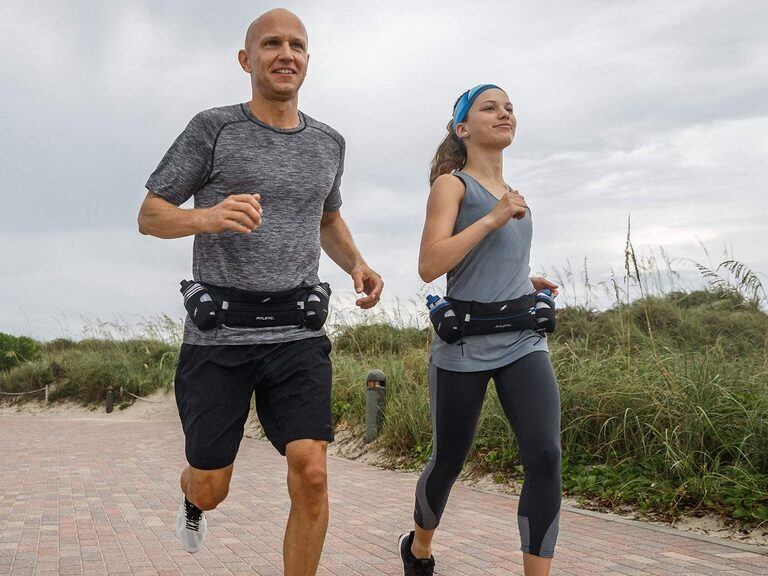 Belts help to build up your route
If you are thinking of increasing the level of challenge in your running routine, having a running belt is absolutely recommended. Since it is an added pocket attached to your waist, it can help increase suitable additional weight, which is dependent on runners. You can add weight gradually to your running route. This is another reason for us to purchase a running belt.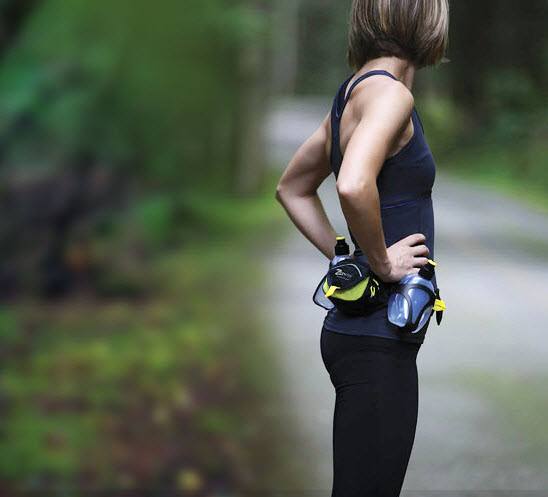 Running belts are safe for nighttime
Nighttime runners are highly advised to bring a running belt with them. Apart from carrying your personal stuff, running belts during nighttime can be a storage for all the first-aid kits, phones for emergencies, and personal flashlights. Adding safety to your journey would never be a bad idea. Threats for the night runners can come from anywhere, anytime. The darkness makes it easier to engage in unwanted situations. Therefore, why don't we choose to add up security?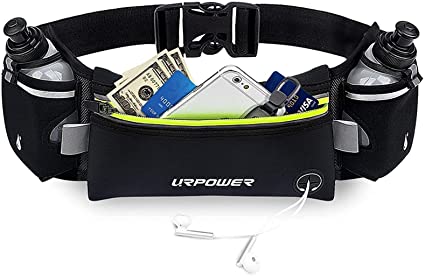 They keep you hydrated throughout the workout
This is an evident benefit since you can bring a small bottle of water with a running belt for hydration during the whole workout. There are numerous running belts that have an excellent capacity for this water. You should not be concerned whether your running belt would fit a whole bottle. Choose your bottle in advance, then the running belt for the best compatibility. Bottles of 16 oz and less would engage you in no trouble while working out.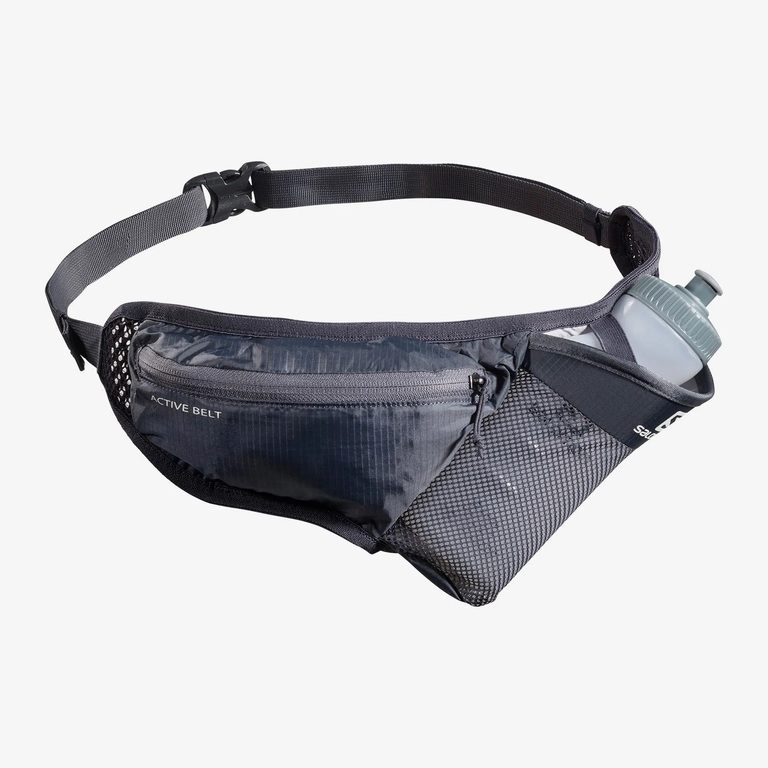 They can adapt to both demands of comfort and safety
Last but not least, readers have been asking about running belts' comfort and safety while it is in use. What they wonder most is whether the running belts cause any disruption throughout the workout. The answer is no. Running belts are supporters of your workout routine. They would not cause any issue relating to comfort or safety.
Running Belts VS Armbands
The question of whether I should use running belts or armbands has also been raised frequently. We would now have a brief comparison between running belts and armbands. First and foremost, they are all workout supporters. Their primary function is to hold personal stuff for users. Armbands are also used widely for both gymers and non-gymers like running belts.
However, the biggest differences are the positions where you hang these two, and their capacity. For armbands, they would be put on your bicep, and running belts as explained would be waist-style accessories. The names have already spoken themselves.
The last distinguishing point of these two items is their capacity. Armbands are used for phones and headphones only. They do not have the ability to carry a water bottle or have any room for a first-aid kit. For running belts, many people choose them for the available capacity. They can easily bring phones, headphones, water bottles, and other personal necessities.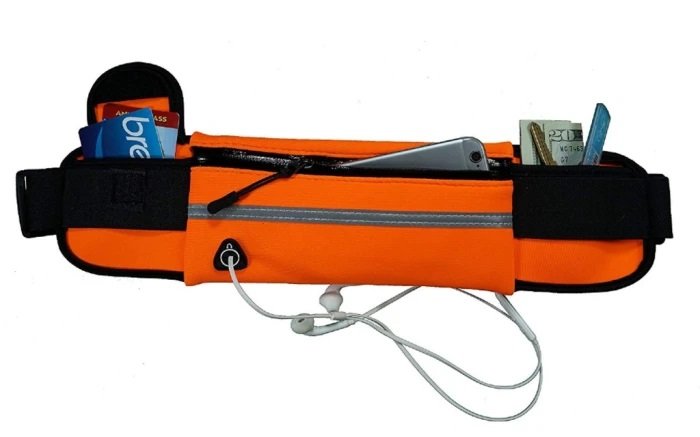 Tips For Belt Choosers
Here is the last section of our article. As we have known about the benefits, belts and armbands comparison, we would now inform readers of a few tips when you choose a running belt. The standards are brief and simple. We believe that you can easily find yourself an ideal running belt in no time.
Material
Material is the first thing you need to take into consideration because the material session can tell if your running belt would last for long or not. The most popular materials used to manufacture running belts are synthetic fibers and elastic. Both of these material types are durable and of the most highly recommended. They are created for harsh use conditions and prolonged sessions.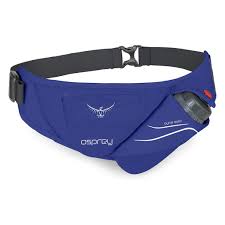 Capacity
Capacity is the reason why many people choose running belts over armbands. The capacity of running belts themselves varies from one to another. The ideal running belt should have enough room for the user's personal demands about both storage and weight. This would be highly dependent on your needs.
Affordability
A running belt should not be too expensive, because there are no luxurious items. They should give you a sense of affordability. They are, of course, not available for a too low price tag, but should be reasonably priced. The average price range for running belts is 20 bucks.
Final Thoughts
Our article has reached the final lines. We hope you have gathered useful information about running belts. When choosing a running belt, pay close attention to the material session and storage ability. For the affordability, we don't think it would be a huge matter to many people because most of the belts are reasonable. We believe that choosing a running belt would not trigger you or cost you any time at all.