When life standard balances, people refer to travel more often. Travel helps us boost positive mood, minimize stress and work effectively. In fact, thousands of people plan trips every single year and never stop traveling during their lifetime. With tourism development, we have tons of choices when traveling, such as group travel, solo travel, hiking, trekking, and even Caravan tours.
If you're looking for a camping idea, owning a caravan should be the best deal ever. Let's check these Benefits of Caravans for Camping when you own one!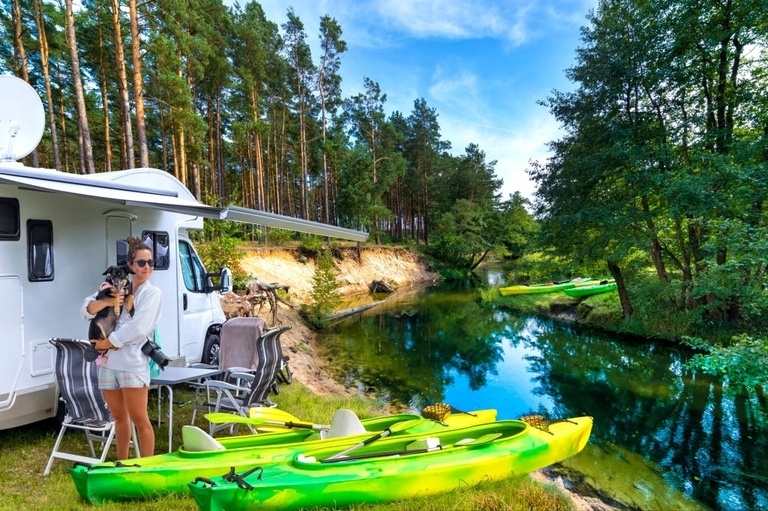 What is the Caravan?
According to the dictionary, a caravan (or mobile house) is a vehicle that functions as a mini-house, including bed or double beds, kitchen (stove, fridge, microwave,…), even bathroom that people can basically live inside. The full-body contains a car or van connected to the Caravan behind and tow it from place to place. Nowadays, the Caravan has become common and often used for group travel or camping. Have you ever considered renting or owning one then joining a caravanning lifestyle? Lots of people confuse when making a decision until they know its benefits.
Benefits of Caravans for Camping
Saving Budget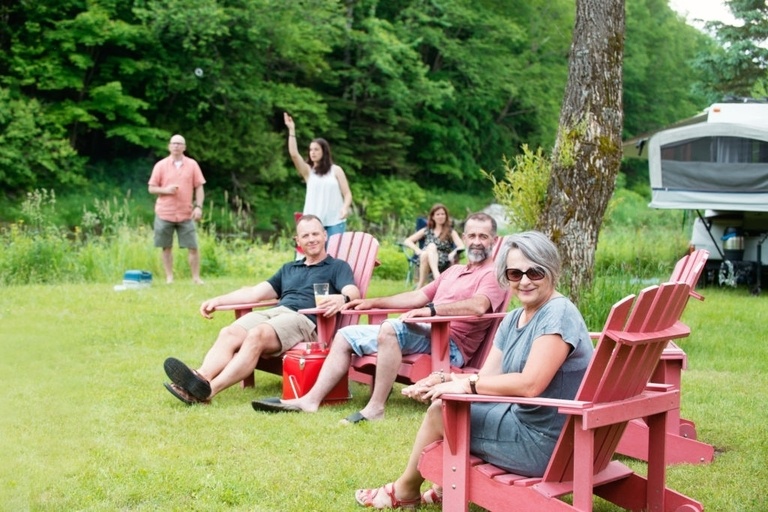 One of the top list benefits of caravans for camping is absolutely the cost. Some people think renting the Caravan must be expensive. It is definitely contrary, the total amount of price you need to pay for one Caravan is better than the price of flights, accommodation,…You can put all of your minds about considering how much for the flights and hotels,…The cost per person is vital less than rent a room hotel so you can save massive money for your family holiday. Moreover, you can join some caravan clubs on Facebook or on the way you travel and receive special discounts on some travel sites. Caravans should be your perfect choice for saving money.
There are some options that you can consider. You can rent from the caravan supplier company, buying the available new Caravan, or even the second-hand Caravan. It depends on your budget, and you can list down how much you can pay and make the decision. Rent is reasonable just in case you aren't often using it for the trip. Buying the new one is kind of pricey, but it makes sense if you often travel. If you cannot afford the new one, buying the second-hand model is a great deal. Basically, the second-hand Caravan has the same facilities as the new one, just check it carefully before buying it.
Shape the trip in your way
Another benefit that Caravan is sending to you is a flexible itinerary, and you can customize the trip the way you like. No more worry about the delay or late for the flight…everything will be in your control. Organizing the trip can be enjoyable, but your holiday can be more chill and explorable with the Caravan!
All you can do is just hit the road and maps for the petrol stations. It can be said that Caravan is like your mini-house, and you are able to do many activities inside. You even don't need to plan the trip in detail, just go with your house behind. It is convenient for those who don't know which destination they should go to. You can get random places, like from A to B. There can be C, D, F destinations that are more fascinating along the way than going to B. If you like the site, you can stay longer for 2 or 3 nights. And in case you don't like the vibe, you can ride to other destinations. With the Caravan, you are genuinely free and shape the trip by yourself.
Explore undiscovered destination
Next to customize the trip, you can taste your freedom by exploring the undiscovered destination. Traveling by Caravan, you can enjoy each hidden corner of the destination, even a unique site you rarely see on the internet. That is the gift for independent travel and discovery. Besides, when traveling like it, you contribute to supporting the local economy. When you visit local towns, besides discovering the hidden gems, you also market for this area and develop tourism in this town.
If you have chances, you can join the Caravan Club and travel together. It's built-up your relationship, and you never get bored during the trip. Moreover, with the Caravan, you will less worry about the weather than using a tent. When the weather turns bad, you can park your Caravan in a safe place and wait for it, you can sleep, cook, reading no matter how bad the weather is. Is that cool?
Ideal for long-trip with huge luggages.
If you have too many things to bring for a holiday or long-day trip, Caravan will offer your best solution. Designed as the mini-house, the function of Caravan provides you to bring more things than cars/flight. In the Caravans, you can pack almost everything you want. A long-trip? No worry, you can even bring 5 to 7 luggage in emergency cases. If you have a bicycle and want to bring it, definitely fine! You can arrange them around your Caravan or tie it in your caravan's roof and ready to hit the road without thinking about the luggage extra fee.
Furthermore, If you are tired with pack and unpack luggage once you arrive at the hotel, caravans help you to overcome it. All you need to do is enjoy your trip in caravans like in home thanks to the benefits of Caravans.
Great for kids and pets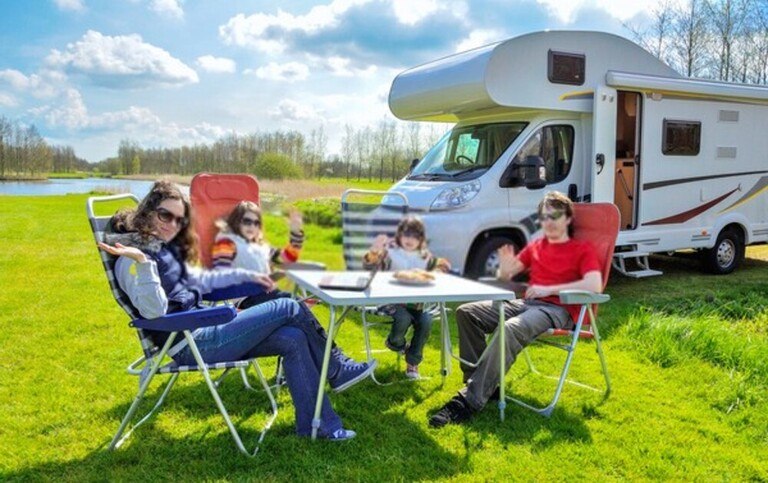 Travel by Caravans means you can shape your trip as you want. And this is the advantage if you have your little family with kids. Getting kids over smart-phones and joining outdoor activities is a great idea for mental and physical development of children. With Caravans, you can drive your family to camping sites and enjoy the family time in a cozy room. You almost never worry about preparing tents, how to set up the tent, dangerous animals or camping equipment,…
If you have pets, welcome you bring them with your family. Caravans as you house, you can bring your cats, dogs and play with them easily. Normally when you enjoy holiday, you find someone to look after your pets. But it's not a good way for pets, they may feel stressed and lonely without an owner. Caravans allow you time to relax, play with your pets and help them discover things outside.
Conclusion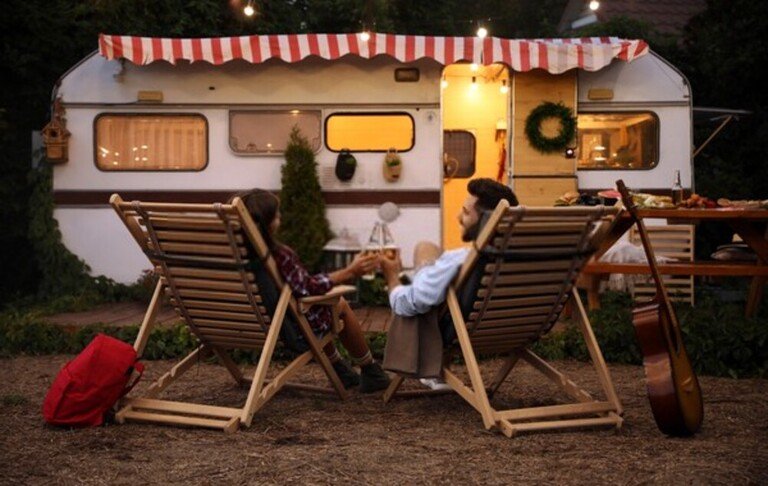 Here are some benefits of Caravans for camping, and even for all kinds of travel. If you are on the way finding a new way to enjoy your trip, let's give it a try to find the difference!